Gadgetspeak predicts best Christmas Presents for Adults 2007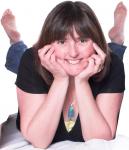 Throughout the year we review the products that you'll be buying. Here are our ideas for the perfect present whether for partner, relative or friend. Our Christmas Predictions are based on the best of the products we've seen and the one's you've been searching for.
We liked some of these products so much,we've been able to get hold of some to put in our Santa's Sack in December 07 - Gadgetspeak's largest ever prize draw. Heres a peak at what we think is going to be hot this Christmas - maybe you have your own thoughts? If so just leave a comment.
If you want to know more click on one of the links in the article and you'll get taken to the GadgetSpeak review!
1. New iPod Range - will continue to be one of the largest selling products of the year with their new range intorducing even greater functionality and cooler designs.
The smallest of the range - the iPod shuffle, is a great teenager present, in a new colour range. The Nano has a new high res screen for picture browsing and, for the first time, video replay. The latest in the 'original' iPod line has had a make over and a new label : the iPod Classic is now thinner, has greater capacity and a longer battery life. The 80G version giving up to 30 hours music and 5 hours video. Brand new to the range and the Jewel in the crown, the iPod Touch comes in 8Gb or 16Gb versions. With music, photos, video and wireless access to the internet, the iPod Touch is a high capacity, high functionality media player that is only 8mm thick and weighs just 120 grams. Sporting the same interface as the much admired iPhone, the 'Touch' is going to be a hit with those that love the interface but don't want to be tied into a mediocre phone with a long contract!
2. A whole new industry is swelling at the seams to deliver iPod accessories - of note this year the expanding range of speakers and the new low-range FM transmitter that allow you to listen to your iPod on your car radio.
For those that already have an iPod, or as an additional present for new owners, a set of iPod/MP3 speakers turns an iPod into a home entertainment system. We particularly like the Altec Lansing iM600, Sharp i-Elegance, Parrot Party and Intempo IDS-05 for adults. However, there are also some nifty little speakers for teenagers from the tiny Altec Lansing Orbit-MP to the Logic3 i-Station Traveller with colours to co-ordinate with your iPod.
3. Competition will continue to heat up in the Games Console Market
Nintendo will continue to be strong with it's Nintendo DS lite and the Nintendo Wii. The game and console trade-in market will also continue to grow as shops like Game become a great place to trade-in old games for new - making new games affordable all year round. The latest DS Lite (2/3rds smaller and 20% lighter than the original) is a firm favourite of ours. Demand for the Wii and DS Lite is so strong that the difference between a new and second-hand unit is marginal and even purchasing from abroad on Ebay will not give you significant (if any) savings over buying in a UK shop. Sony is not to be left out with a new lighter, slimmer version of it's excellent Play Station Portable - but have they done enough to fend off the Nintendo challenge?

4. Television Viewing will be continue to be revolutionised by the emergence of Personal Video Recorders (PVR) and Digital TV Recorders (DTR)
Personal Video Recorders (PVR) and Digital TV Recorders (DTR) such as the Humax PVR 9200TB and Thomson Top-Up TV Plus. Taking what was started by Tivo and popularlised by Sky+, the PVR market is becoming mainstream and filling that niche left vacant by the demise of the VHS video recorder : namely being able to record your TV programmes! Any PVR worth buying will allow you to record two shows at the same time, or watch one and record one. Of course progress has to be made so the these devices bring to bear digital techniques to your recording habits allowing you to pause live TV, schedule the recording of whole series and not have to hunt around for a spare video tape!
5. DAB radio is bringing a digital make-over to the original broadcast media. More competition has made these products affordable and cost comparable with higher-end analogue radios.
It's now possible to get great radio quality, with fabulous features such as pause live radio, record your favourite programmes, store onto memory card, interface with your PC and use as speakers for your MP3 player. There are too many to mention individually, but well worth a look at are the winner of our 5x5 Smiley award the Roberts Gemini 55 and the Pure Chronos II.
6. Mobile phones will compete head on with the MP3 and digital camera markets. Phone sales will continue to be strong - almost a must for any age - with high functionality for adults and cheap prices for kids first phones.
Why buy an iPod, a digital camera and a phone, when mobile phone technology enables you to buy all three in one. As part of the Walkman range the Sony W850i, takes Sony back to it's heartland of music playing, with 3G connectivity to download tracks. Mobile phones will continue to add even more with personal organisers, such as the Palm Treo, and navigation like the Nokia 6110. And of course it's not possible to mention phones this month without mentioning the Apple iPhone. Will cool design and the Apple brand over come high price and mediocre functionality? This is Apple of course!
7. For those serious about their photography, dedicated Digital Cameras, will still be a must.
A stalwart in this market, Canon continue to provide a great range of digital cameras, hand-held cam-corders and photo printers, ratcheting up resolution and performance.
8. Homes will continue embrace the latest coffee house craze, with coffee machines that deliver cappucinos, lattes and expresso's at the touch of a button
There is a huge range of coffee machines on the market, most of which will deliver much more than a traditional filter machine. Many of them use pods or capsules that you just slip into place and press the one button - such as the Braun Tassimo and the Nescafe Dulce Gusto which come top for simplicity and a great result. Others take 'real' coffee, as well as pods to give you wider choice - such as the Kenwood Retro which received our Highly Commended Award, and the Krups XP2070.
9. Technology continues to extend into all areas of life, and even the humble picture frame is not immune. As digital photography more or less replaces traditional photography, most photos will sit on your PC and remain unprinted forever, so digital photoframes will ensure you do at least see you photos! This year has seen the digital photo-frame market explode.
Most photoframes are still small, but great to sit on your desk. Some include internal memory to hold your images, others allow you to slot in a memory card and still others, such as one from Parrot, lets you use Bluetooth to 'beam' your photos from your camera-phone straight onto the screen. Polaroid have kept up with trends in this market producing a Polaroid 10.4 inch Digital Photo Frame - 50% bigger than most and it also plays music! A perfect present for Gransparents and distant relatives, especially of you preload it with images of the grand-children before Christmas!
10. Technology isn't everything though, and this year we've been very impressed with some of the more traditional toys and games that we've seen. It's very easy to get caught up in your own personal world and many of these games provide the perfect opportunity to get the whole family together
We looked at and played with lots of family games this year. Just to whet your appetite, our favourites were: Eternity II, a mind-bending shape matching puzzle (with the potential of winning $2m!), Krusade - based on Kaleidoscope Classic - like rubics cube in 2D; Lyric - kareoke style music quiz; Deal or No Deal - based on the TV series, a game you can carry around with you (no pieces to loose - perfect!) and Chalenj! - activity and brainy challenges will have you giggling through the festive
Have you looked in Santa's Sack - you'll see some of the great products we've mentioned here plus more in our biggest ever member prize draw for December 07