Navigate By Phone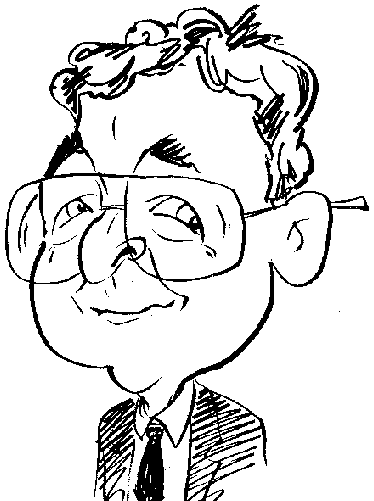 Review controls
Instead of phoning for directions you could use your phone to display the directions via SatNav.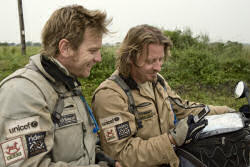 Although it is not the first Nokia phone to be released with GPS facilities, the 6110 model is the first unit to have bestowed the category of "Navigator" as part of its title. The Nokia 6110 comes with Route 66 software in conjunction with Assisted GPS (A-GPS) for determining location faster. I will return to the GPS feature a little later.
This black and silver slider phone measures 102 x 49 x 21mm (H x W x D) when in a closed state. Dominating the front of the unit is the 47 x 37mm colour LCD screen. Helped no doubt by its 76,800-pixel capability, this screen produces a bright clear display in various lighting conditions and when used by the various supported features. Beneath the screen is a four-way navigation pad surrounded by buttons for left/right selection, call, menu, power and clear action. A light sensor and secondary VGA camera, used for video calling, are situated above the screen.
Using the spring-loaded slider reveals the phone keypad. The keys are flush to the body of the phone. A white back-light helps identify the various keys in dark situations while a slight indentation around each key can prove useful for when touch sensitive dialling is the order of the day.
The Nokia 6110's main camera is a two-megapixel model. The camera is positioned on the back of the phone and has a sliding lens cover which needs to be moved manually. Sliding back this cover automatically switched the unit into camera mode enabling you to take still images and video content with zooming capabilities, sequential captures, panoramic views plus night mode and a manual flash. Captures are made using a button located on the right side of the phone. Generally the quality of the captured images was fine although zooming into a subject resulted in an unacceptable level of graininess.
Also located on the right side of the unit are controls for adjusting the volume level when listening to the phone's music playing capabilities. You can add and delete tracks; create a play list, and select from various equalizer settings. For other types of media, this phone uses RealPlayer.
Positioned on the left side is the My Own Key option. This button is customisable. By default it is initially set up to act as a feature to read back your SMS message using either a male or female voice. This feature is best regarded as a novelty rather than productivity tool. You will also find concealed slots on the left side for inserting a miniSD card and connecting a mini USB lead. Sockets for the headset and recharging the battery are located on the top of the phone.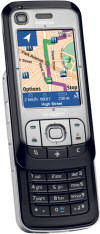 Depressing the centrally positioned Navigator key takes you straight into the unit's GPS feature which uses the Google Earth-type zoom feature to focus down to your current location. This is not the quickest operation. It was also noticeable that detecting a satellite signal from within a building is not a strong point of this product. However the resulting maps, when a connection is made, make good use of colour and icons. You can set options such as travel mode (fastest, shortest or pedestrian), zoom level, plus search and navigate to specific locations using street, city and post code data. Other options include searching for particular points of interest such as attractions, auto services and banks plus sending your current location as a map via MMS. You can also purchase additional Route 66 modules that provide traffic information, speed camera locations and weather reports.
All the regular mobile phone features are supported along with a web browser and suite of Office-style applications that include Quickword, Quicksheet, Quickpoint and Quickmanager. The Nokia 6110 is not the smallest or lightest phone on the market but it is packed with enough features to satisfy most users who wish to combine phone, music and navigational aspects within a single device.