Roberts Audio System Blutune 60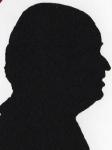 Review controls
With a lot of people downloading everything I rarely get the chance to review few audio systems with a CD now. While the number of us still buying media is falling we are still a substantial part of the market and CDs need to be played.

click image to enlarge
While my own unit is smaller in width the total size of this includes the speakers so with everyone having less space for everything this could make an extremely good multi-unit.
It is 34x20x11cm, the middle figure is with leads inserted in the rear. The only other requirement is for the built in five piece rod aerial that rises 68cm when fully extended.
On first switch on make sure the rod aerial is extended and it should Auto tune for DAB in my case it finds 67 stations very quickly. This action also sets the clock and immediately the large display shows time and day. When I say large that is what I mean as it is 10x4cm and a single line white on black so it can be easily read from the other side of the room. While listening to a CD you can – by pressing a button on the remote – get a track elapsed time shown for ten seconds but it then returns to time and day, immediately I think of this as ideal for those with poor eyesight.
Having mentioned the remote it is 8.5x3.7x.5cm and can do most things via its 15 buttons, the one thing that has to be done from the unit is eject a CD. The remote uses a clock type circular battery that is supplied.
Apart from DAB this unit is capable of DAB+ (in regions that support it) it also supports FM, USB and Bluetooth. The only thing missing is an iPod dock but most recent iPods have Bluetooth and of course you could always use the Auxiliary input via 3.5mm cable for your Apple device or a standard MP3 player.
One feature I discovered is the ability for it to remember where you were when playing a CD and this applies even if the power is removed even for an extended period and not just put into standby.
Either side of the display are a pair of speakers which at low or medium volumes give a good clear sound however when you reach maximum volume some distortion can be noticed.
I see this as an ideal unit for a lounge or bedroom and providing you do not try to 'shake the rafters' the speakers give a clear sound.
The unit has a total of twenty presets ten each for DAB and FM. It is also possible to prune the DAB station list to remove stations you never use.
Setting up Bluetooth is straightforward and is detailed clearly in the 56 page manual as indeed are all the other features.
It is possible to play not only standard CDs but also CDs of MP3 or WMA tracks. Shuffle, Repeat and Programing are possible and given that up around 20 hours of music is possible on a MP3 Cd this is essential, again all laid out clearly in the manual.
The unit has two alarms and a snooze button. It also has a sleep timer which can be set in 15 minute increments up to 90 minutes.
I mentioned the distortion at high volumes through the speakers you can of course use earbuds or headphones and in my tests there was no distortion then but of course the volume levels are not that high. I also mentioned the bright large backlit display when used in the bedroom this can be dimmed to a lower level.
The headphone, Auxiliary input and USB socket are all at the rear.
With the exception of the high volume distortion this was a great product and of course my unit may have had a slight fault, however I can only test what I get.
The Roberts Blutune 60 is available from the link below for £173.01 with free delivery.
http://www.amazon.co.uk/gp/product/B008PSBWYW?ie=UTF8&tag=gadge0a-21&linkCode=as2&camp=1634