A Slider Walkman Phone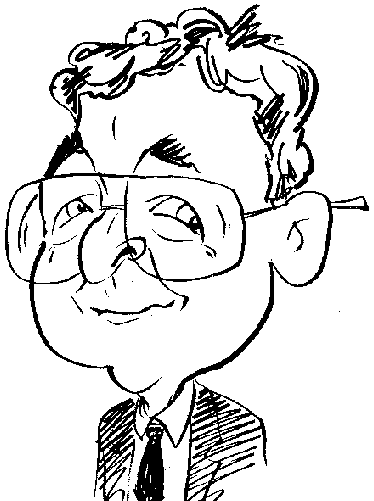 With music where ever you go, Sony Ericsson's slider model offers plenty of functionality.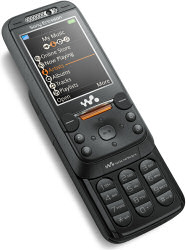 The Sony Ericsson W850i is the company's first slider model to grace its family of mobile phones. Available in either golden white or precious black, this phone measures 98 x 47 x 21mm and weighs 116g which, while not the smallest device around, is a reasonable size for the functionality it provides.
With its alphanumeric keypad concealed until slid out, the W850i presents the user with an array of navigational and selection keys positioned beneath the units 240 x 320 pixel 262K TFT colour screen. You can customise the screen display using various background pictures and themes - a couple of which are supplied as standard. The screen presents a good clear picture in various lighting conditions. Volume controls and a camera button are located on the right side of the handset with the top being home for the on/off switch and memory card slot.
The W850i is a tri-band GSM 900.1800/1900 phone with UMTS for 3G connectivity. Mobile phone-wise, this handset has the standard range of features that can be access from the menu system. Navigation of this system is intuitive. You can make voice or video calls; send SMS, MMS and email messages; make use of a phone book, calendar, alarm clock, stopwatch and timer; plus work with a file manager. There is also support for RSS news reading capabilities.
As you might surmise from the "W" designation, this phone belongs to the Walkman branch of the Sony Ericsson family. The music player makes use of the Sony Walkman 2.0 platform with support for a range of popular file formats that include MP3, MP4, AAC, MIDI and WAV. A Disc2Phone feature allows for easy transfer of tracks from a computer to the phone using the supplied USB lead.
The phone's 3G connectivity allows you to link to the Sony online music store to purchase tracks. There is also a built-in radio feature which requires the presence of the supplied headset to operate as an antenna. The radio supports station identification and TrackID whereby you can access a free search service (phone charges not-with-standing) to look for information about a track you have just heard playing on the radio. Storage capacity for music tracks or other items is provided by the supplied 1GB Memory Stick Pro Duo card - this is expandable to 4GB.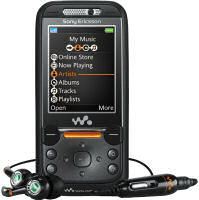 Competition for this storage space could come from the unit's camera facility. This is a 2 mega-pixel device with 4x digital zoom. Again Sony Ericsson has taken the decision not to include a flash feature with the result that I often had to delete rather dark images or carry out major adjustments using the built-in image editing feature. A second camera, VGA this time, is located above the main screen to provide face-to-face video calling with others using a similarly specified handset.
Battery life is estimated to be in the region of 9 hours with 400 hours being claimed for standby mode. The camera, like other Sony Ericsson models, has a Flight mode which can be selected when powering up the device. In Flight mode you can access the music and image viewing capabilities without the telephonic aspect being activated. This could prove useful in situations where you are advised not to have your phone turned on such as in hospitals and other phone free zones.
Tools are provided to create ring tones; edit and enhance images; plus create video clips. You also get three games as standard for those relaxing moments. Along with the previously mentioned USB lead, the W850i comes with Bluetooth and infrared connectivity.
Pricing, as always with mobile phones, will depend upon the individual contract. For those looking for a SIM-free pay-as-you-go device, the W850i is expected to cost in the region of £188.
http://www.sonyericsson.com/spg.jsp?cc=gb&lc=en&template=pip1&zone=pp&pid=10447