Sony NEX5N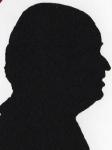 Review controls
I first saw this early last autumn at the impressive restaurant at OXO tower. I took some great images from their outside balcony over the Thames and have been impatiently waiting to get my hands on one to give it a thorough review.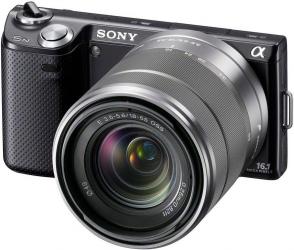 click image to enlarge
My memories were correct this is a super camera. It is a little larger than a digital camera that fits in the pocket but smaller than a DSLR unit. It is 11x5.5x9.5cm and the weight with the supplied 18-55mm lens fitted is 475grams.
Even with my initial test photos the quality was superb and when used at various gigs as I always do as part of all round testing the results were stunning. One such venue has terrible multi coloured lighting which normally mean people have green or purple faces not so here even when shots were taken without the aid of flash.
The flash initially proved a problem a small detachable unit is supplied and fitting it proved troublesome as the twist screw fitting is fiddly to tighten but once in place it worked correctly and images were really very good.
Even at over a pound in weight it is definitely a single hand unit as you have a very solid bulge to grip on the right edge.
The top of the unit has two round buttons the shutter release in silver and behind and to its right on/off, behind these on the junction of top and back replay and movie buttons. The left side has a neck strap bracket and two doors that hide USB and HDMI sockets. The right side has the other neck strap bracket. The base has tripod anchor point to the left of centre right behind the lens and the solid battery bay and SD entry point towards the right.
This leaves the back this is dominated by the 6.5x3.5cm TFT display which has the ability to tilt down by 45 degrees making it possible to take images when the unit is above your head ideal for crowds. To the right of this two silvered buttons and of course the ubiquitous five position joystick that completes the controls of the camera.
This is such an easy unit to use that with only a couple of minutes instruction a total novice could get acceptable 'auto' results. However anyone with knowledge can soon start using the effects to their best and one such I was blown away with was the stunning monochrome mode. Many adjustments like defocusing the background are available as a far more accessible level than with most cameras.
The available still modes are 14MP, 7.1MP, 3.4M in 16:9 mode while in 3:2 mode you have 16MP, 8.4MP or 4MP. AS you will find there is no 4:3 mode so shooting to print an A4 or A3 image requires some thought to arrive at the required size. Images can be shot in RAW, RAW+JPG, Fine or Standard. Movies can be 1440x1080 or VGA.
Normally it is only full DSLR cameras that I am truly reluctant to hand back however this certainly falls into that category. My test period was sadly all too short and I only had time to use part of the cameras huge functionality.
During the review and indeed during the time I spent writing this I was thinking could this be a very rarely awarded 5x5 award, sadly no the fiddly attachment of the flash and the price say no but it is a worthy highly commended.
In a lot of situations where you normally would use flash this does not require it as the quality of the components mean available light are used to their maximum with no loss of depth of field and certainly no graining of image.
The Sony NEX5n is available from the link below for £549.99 with free delivery.
http://www.amazon.co.uk/gp/product/B005JQTHCC?ie=UTF8&tag=gadge0a-21&linkCode=as2&camp=1634
www.sony.co.uk/product/dsb-nex-5/nex-5n (this link is for the body only great if you already have lenses)