Mi-Vox audio-books

Published 22 May 2008 Author
jzblue
With the holiday season round the corner, Mi-Vox ihas launched the latest in audio-books - a must for the beach.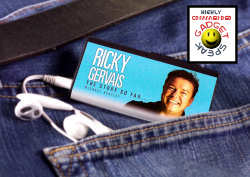 Mi-Vox www.mi-vox.com from £9.99 to £24.99
One of my favourite things to do in airports, once the bags are all checked in and you have made it through the long queue for security, is to browse in one of the book shops. With the thought of 2 weeks away from work, I usually end up with at least 4 novels. It's a real pleasure taking the time to decide on which book will keep me company on the beach while my family frolics in the sea. Then I remember the tortured hours of trying to find a comfortable position on the sun lounger - chin hanging off the edge to tan my back or hat firmly wedged half over my face and book held aloft to toast my front. Round and round I go like a ridiculous chicken on a rotisserie trying to get an even colour and get into my book. This year is going to be an altogether more comfortable experience for all of you that have suffered like me thanks to Mi-Vox, the latest in audio books. A slim little digital player powered by one AAA battery and with its own earphones, Mi-Vox is no more expensive than a many hard back books with prices starting at £9.99, and it is eminently more portable. You don't have to download great big MP3 files because this neat little gadget can take up to 40 hours of entertainment that's 32 CDs. You can pause or go back a chapter if you nod off, but I did find it a little frustrating not being able to see which chapter I was on and how far into it I was.
Mi-Vox is not just for the beach, it is great for gardening, long journeys or when you want to take your mind off the housework. Some people might say we should spend more time reading, but you know what, I don't care how people get into books just so long as they do.?
And when you have finished listening you can send the unit back to Mi-vox for recycling or even better, just pass it on.
A great product, designed to be simple to use and to fit into all our lives.