Olympus LS-14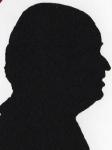 Review controls
Olympus is a name big in cameras and voice recorders. So here a slight deviation of the latter into music recording and indeed the microphones needed to impart full range audio recording required for such a complex task.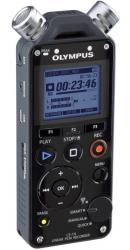 click image to enlarge
I have used several audio recording devices and while the sound is normally recorded correctly the main problem is that the range is lost and this is mainly reproduced with treble heavy and bass light results. So any unit with a separate microphone to record bass is certainly worth a good test. No I do not mean heavy bass beats often in favour by youngsters in their cars who have speakers installed costing more than the car that vibrate so violently that the road resonates, what I mean is bass notes played in tune with other instruments in a trio, quartet or larger gathering.
One of my early tests was with a Hammond Organ Trio, the contrasts between the instruments are huge. The Drummer with this group is very loud, a Guitarist who fades into the background when backing and springs forward when soloing and a superb Hammond organist – complete with Leslie speaker box – make a huge amount for any microphone to deal with. Add into the mix a tenor player who sat in for a couple of numbers and one number where the drummer sang would give any recorder a huge workout and all without sound checks.
My next test was with a trio of guitar, trumpet and bass with the addition of a female vocalist on some tracks, this was interesting as it gave a huge range of sounds and a lot of bass would normally be lost as everything else was in the higher register but not with this unit.
The next session was of a quartet, piano, bass and drums with Tenor Saxophone lead. By now I was confident that pressing record and then stop at the end was all I would need for a good recording.
There are three basic modes in this unit, Smart, Manual and Quick. The method I used above was Quick where you switch it on and press Record. Manual is where you set the levels yourself and Smart is where the unit takes a 30 second sample and sets the level according to what has happened in that time.
I tested all three and they all have their uses but for spontaneous recordings I found the 'Quick' excellent. If you have just a little more time then 'Smart' is sure to give good results. While 'Manual' will really require a run through and some knowledge to know what is coming.
The unit is 14x6x2cm. it weights 165grams with the supplied two 'AA' batteries inserted. I found these lasted around X hours in my tests. I also used rechargeable ones without problem.
You can record to the 4GB of internal memory or to SD Card again I tried both without problem.
The top of the unit has two stereo microphones pointing 90 degrees apart and these give good stereo when they are only separated by 4cm. Between the two microphones is the bass microphone and where a lot of other recorders lose bass levels this did not.
The right side has two 3.5mm sockets for external microphone and Line In. there is also a cover over the SD card slot.
The base is clear while the right side has a hold/on-off slider, micro USB socket, optional remote control socket and headphone socket. The rear has a tripod screw socket and a small internal speaker.
There is a User Manual and while most will get by without it things become a lot easier after reading it.
The face has eight buttons, the ubiquitous five position joystick and a four position control. The latter decides the recording method.
There is a monochrome 3.4x2.9cm screen with backlight, above this a Peak LED which is only really relevant in Manual mode.
It is supplied with a stand and case as well as a 'Basic Manual' this has two pages of diagrams going through the basic features and then three pages in English then it repeats the basics in ten further languages.
Other tests with various combinations followed but the remaining two I want to tell you about was a fine lady vocalist with just a guitar and double bass backing. Often ordinary recorders lose some of the subtlety but not here. Lastly an Alto, Keyboard and Double Bass the unlikely scenario was that the Bass players Amp gave problems – nothing to do with me – and he had to play acoustically with the room a little large for this but the sound was still picked up and interpreted correctly, far better than listening live in the room.
Anyone serious about their live work outside the studio should certainly place this small unit on a very short list of units to own. Only the price stops this unit getting the highly coveted and rarely awarded 5x5 award.
The Olympus LS-14 is available from the link below for £158.81 with free delivery.
http://www.amazon.co.uk/gp/product/B00AIKU34K?ie=UTF8&tag=gadge0a-21&linkCode=as2&camp=1634