Monster N-Tune Headphones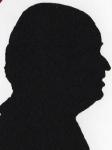 A pair of small on ear headphones from a quality name Monster, these were sent to me to review from the QVC TV channel. So what have these headphones to offer well first of all the price is somewhat less than you might expect.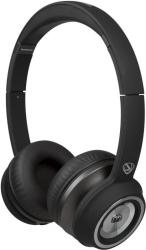 click image to enlarge
They are overall quite small headphones, similar to others that seem to be glued to the heads of lots of younger people in trains, tubes and even walking along the street. It seems that earbuds are now out of favour for those wanting better sounds. These are also very flexible or perhaps bendable and twistable are better words.
Measuring when the headset is vertical produces 18cm from the base of the earpad to the top of the headband. There is 3cm of expansion/contraction on each side. Someone with a very large head may struggle with these but certainly they are OK for a normal size and even an older child.
There is a supplied 1.2metre gold plated lead with the 'L' end fitting in the base of the left earpad and the straight end fitting into your phone or MP3 player.
While I did test with better quality audio such as WAV files the 1.2metre lead is a little short to use with an audio system.
There is a phone answer button near to the top of the audio lead.
So now the question that most want answered quality of sound. Clear and crisp with a good amount of background noise removed, for me I found a little too much base but that is my personal opinion. I know a lot of bass is favoured by some and they will love it, for me bass is produced by an instrument standing close to six feet tall and constructed of wood, not something that can be confused with a guitar, the sound is very different but sadly both are called bass.
I was at a recent gig where people at the back complained they could not hear, the leader said sorry we are not a rock band so cannot just crank up the volume, his suggestion stop talking and move nearer the bandstand was greeted with applause by those there to listen and for a while stopped those talking.
Why is this relevant to a set of headphones well on a tube or train you are often forced to listen to headphones of the person beside or even opposite you because of sound leak, not so with these as sound stays in the area intended your ears.
Of course with headphones of a reasonable quality background noise is reduced and these red and black offering will do that but of course only for pre-recorded music.
Monster have been around in the USA for over 30 years, they started out in cables and while these launched at over £100 and are currently on offer – with a 30 day money back guarantee - from QVC.
While the headphones are not large they are robust so even able to stand twist and turn so even those who chuck them into a bag or case they should still work. The cable pulls out when stressed and avoids problems.
There is a video in the page link, they are available in black, blue, white and red for £75.06.
http://www.qvcuk.com/Monster-N-Tune-On-ear-Headphones.product.503878.html?sc=NVSTBEST&cm_sp=VIEWPOSITION-_-13-_-503878