Olympus Voice Recorder WS-560M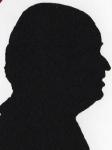 Review controls
Voice Recorders have been around for a long time, mainly as an office tool for the executive wanting to dictate notes or letters when away from the office. Of course many other devices such as MP3 players can do this now.


click image to enlarge
It is 9.5x3.7x1cm and weights 44grams when the single 'AAA' battery is inserted.
I always try to use such devices without – initially – resorting to the manual. Here I was able to record and replay messages I left on the unit without any problem. Looking at the controls one thing seemed to be missing and that was an off switch, however I found after a period of inactivity it shut itself down.
The face has a 2.5x2cm display below this five buttons in two different styles and of course the ubiquitous five position joystick that seems to be essential on almost all equipment today. Above the screen on the left and right edges are the two stereo microphones. The back of the unit has a slight bulge to accommodate the 'AAA' battery.
The right side is clear while the left side has three grey sliders the top one Hold, the mid one Music/Voice and the bottom one USB and this slides a USB connection from the base meaning it can easily be attached to a PC to transfer a speech or three. I needed to check the manual to find out what the Music/Voice slider does as the unit would only record when in Voice mode. The top has two 3.5mm sockets for an external microphone and for earbuds. The base just has the exit point for the USB connector.
According to what you are doing the screen can show up to seven lines of black on grey information the period before it goes blank after pressing stop seems to be around three minutes. Should you remove the battery then you will need to reset the time and date when you next connect power.
Accessories provided are a USB extension cable in case your sockets are obstructed, a simple slip case to protect the Voice Recorder when in your pocket and a set of earbuds.
There is a nice meaty manual unfortunately it is for 29 languages. The front has three pages of illustrations and then five pages of closely typed information in English. With my illuminated magnifying glass attached I then studied the seven pages to try to find more details of the Music/Voice slider. Almost immediately I regretted it as the manual seems to cover several models. The WS-560M seems to be top of the range and at one point does vaguely say Music mode recording but I could find no other mention I assume its playback only to give your voice recorder similar functionality to that of an MP3 player. I hate multi language manuals and most of all I hate manuals designed for more than one model that has different abilities, maybe I am just a grouch.
It has six levels of recording quality and the 4GB of inbuilt memory can record for up to 1088hours (I took this on trust) in the lowest quality (LP) down to 69 and a½ hours in best mode (ST XQ). Mind you the supplied 'AAA' rechargeable battery is stated to last for 15½hours in (ST XQ) and 21hours (LP). In music mode playback the rechargeable battery is stated to last around 21hours when playback is through earbuds. It also gives figures for the largest single file size that vary from 26hours (ST XQ) to 149 hours (LP) but that is serious surveillance and as the battery will need changing at least once a day surely you would start a new file.
After any connection to the PC you are asked which of the five folders to record to. Once you change to music mode it shows any WMA or MP3 files and once you start playing all the information held within the track is shown together with a bar showing the length of the track and the elapsed time along the base of the display.
I suspect unless your business has a pressing need for a voice recorder most will use their MP3/iPod/Blackberry etc etc. However it looks smart and does what it should however it is sensitive so do not lay it on a surface that might be subject for vibration as this will effect any recording, I found a small piece of Blu-Tac on the back just lifted the microphones and avoided the problem.
Doing my Internet searches found the Olympus Digital Voice Recorder WS-560M at a best price of £97.84 including free delivery from the first link below.
http://www.amazon.co.uk/Olympus-WS-560M-Digital-Voice-Recorder/dp/B0028NOC4C/ref=sr_1_1?ie=UTF8&s=electronics&qid=1258711038&sr=8-1
http://www.olympus.co.uk/consumer/2581_digital_recorder_ws-560m_21294.htm