Of Dragons and Bears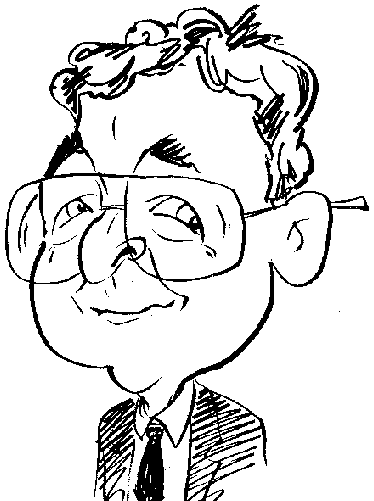 Review controls
A treasured child's toy is often a teddy bear which could provide comfort at any time. Now technology steps in to add entertainment features.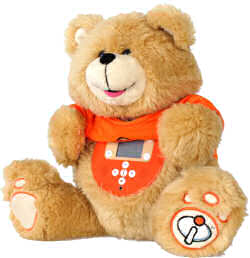 Putting a dragon and a bear in close proximity might be considered a recipe for disaster. Fur and scales could fly in every direction while the cacophony of battle could easily freeze the blood of a casual observer. However this was not the case when this particular bear ventured into the Dragon's Den. Instead the bear was made welcome before being launched on to the consumer toy market in its guise of iTeddy.
Invented by Imran Hakim, a 29-year old Bolton entrepreneur, iTeddy brings together the popular teddy bear toy with the more recent PMP (Personal Media Player) device into a single product. Designed for children in the 3 - 11 age range, iTeddy gets off to a good start with the teddy bear element. With its smiling face, soft light brown fur and personal T-shirt, this 14-inch bear certainly oozes child-appeal, apart from its eyes which are sunk so low into the fur that they are hardly visible.
Lifting the T-shirt reveals the PMP held in placed by a permanently attached, circular compartment in the bear's belly (do bears have belly buttons I asked myself?). The PMP is constructed of orange plastic which gives the unit a more toy-like appearance than many other such devices. Featuring both a built-in speaker and 1.8-inch colour LCD screen, there are four buttons arranged around the screen providing power, pause and volume level control. A further array of navigational/selection buttons, along with a connecting socket, are located beneath the screen.
The connection socket doubles for both power and USB connectivity. Rather than supplying two separate leads, iTeddy comes with a proprietary lead that can be switch between power and USB by connection a supplied 3-pin plug. When used for power, the lead will recharge the built-in lithium battery which should give up to 15 hours of playback. USB connectivity provides the means to add content to iTeddy's play list.
The PMP uses a circular menu that can be rotated to give access to content that is classified as audio, photos, video and games. Support is provided for a range of formats that include MP3, WMA, MPEG4, SMV, WMV and JPEG. Several sample files were pre-installed on the review unit and I was able to quickly supplement this content with other files transferred from my computer. This content could be commercially sourced material or even a recording of a parent singing the child's favourite song or narrating a story.
By default, the PMP has 512MB of internal memory which should be ample in most cases. If you do need to supplement this memory then a SD card can be used. In order to insert the SD card you will need to remove the PMP from its docking station - a simple enough task that can be carried out by the child or parent.
While I was more than satisfied with the teddy bear element and found the quality of the PMP screen acceptable, other aspects of the PMP gave me cause for some concern. However before getting to these concerns I should point out I was using a review sample which obviously had been used by others before me, and it was a prototype, rather than a brand new production unit. I found the volume level, even when set to maximum, was rather quiet. It would be ideal for playing in order to help the child fall asleep but not otherwise.
There was also a problem with the navigational/selection buttons. Sometimes a button would work while on other occasions it wouldn't. There were also times when pressing a button to carry out a specific task would, instead, send you back to a previous menu level. Children would find this to be extremely frustrating.
iTeddy is available from various retailers. If you're an Amazon fan then one of their partners is currently selling the i-Teddy for £48.92, including shipping. Specially selected content can be purchased for downloading from www.iTeddy.com.