Brother MFC1910W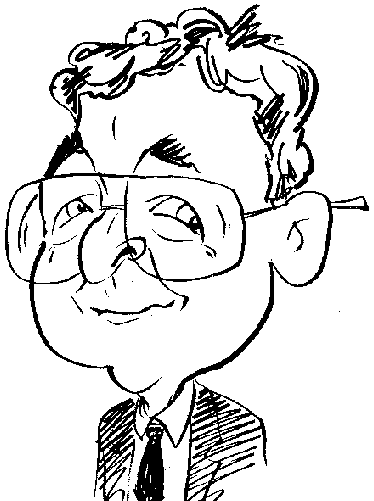 Review controls
Newly arrived from Brother is the MFC1910W which is a multifunction laser device with options that include ADF and Wi-Fi.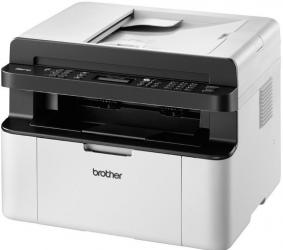 click image to enlarge
The Brother MFC1910W is a multi-function, mono laser device. Combining the full set of print, copy, scan and fax features with an ADF (Automatic Document Feed) module for good measure, this All-in-One unit offers users a choice of USB or Wi-Fi connectivity when adding this product to a computer and/or local network.
Predominately computer grey in colour apart from a black panel section running across the front of the product, the MFC1910W has dimensions of 385 x 340 x 283mm (W x D x H) and weighs 8.2kg. Following the standard pattern, the MFC1910W has an A4 flatbed scanner mounted on top of the laser printer with the ADF unit built into the scanner's cover. All the various control options are situated on the front of the unit with Ethernet, power and USB connection at the rear.
The printer's main paper input is from an open tray positioned on the front and base of the unit. This tray has a capacity of 150 sheets and can handle sizes that include A4, letter, legal, and folio. Once drawn into the unit, the paper then embarks on a U-bend path before emerging from an opening just below the scanner module. This paper output opening does contain a fold-away flap to help ensure that printed documents are not scattered all over the place. However, you will need to raise the top section of this MFC, to create the space in order to release this flap into play otherwise it will be blocked. This slightly awkward feature has made an appearance in other Brother models.
A protruding lip, just above the paper output opening, contains the unit's control panel. A centrally positioned LCD screen provides feedback information as you make selections from the various options found in the unit's menu system. Unfortunately, as you can not adjust the positioning of the viewing angle for reading this display, it can prove rather difficult. The only way I could read this display was to look down on to the screen. It was hardly an ideal solution and Brother really needs to consider changing this aspect.
To the left of the screen are buttons for power, fax, scan and copy functions. On the right side there is an area containing menu navigation features and a button to activate the unit's Wi-Fi capability. This button will glow to indicate when a Wi-Fi connection has been established and ready for use. Completing the control panel is a telephonic alphanumeric pad and buttons to stop and start actions.
When setting up this piece of kit, a folded sheet of illustrated instructions will lead you through the various required steps. This process starts with the insertion of the toner cartridge into the belly of the printer. Although it does not actually mention this step, I always feel that I get better results when I give the toner a good shake before placing it into the printer.
With the cartridge in place you can run the software on the supplied CD. This software includes the required drivers and the MFL-Pro Suite application. A wizard will lead you through the process of linking the MFC1910W to a computer via USB or Wi-Fi. In my case I opted for a wireless connection to avoid adding to the confusion of leads already occupying my workspace. You are given the option of using a temporary USB connection to help with a wireless connection. However this can be avoided if WPS is available to you. WPS will automatically establish a wireless linking with no further user intervention. A system restart will be required to complete the set up process.
Based on a 14,400bps modem, the Fax feature allows for both manual and automatic dialling when sending messages. Up to 99 speed-dial numbers can be created for individual or broadcast type sendings. Incoming faxes can be saved in memory and sent to a computer for storing and / or reading.
The A4 flatbed scanner, mounted on top of the unit, delivers a resolution of 600 x 1200 optical or 19200 x 19200 interpolated with 24-bit colour or 8-bit greyscale. When communicating with a computer, the scanner offers both TWAIN and WIA compliant options. The scanner can also deliver content direct to the printer unit as it acts in photocopy mode either with single sheets or up to 10 multiple sheets with the assistance of the ADF module. Photocopy mode does restrict the output to greyscale with scans to a computer being in full colour. A scan of an A4 coloured document was printed in greyscale within 17 seconds. An eight page text document was fed through the ADF module to produce a photocopy in 121 seconds.
When printing from a computer using the supplied print driver, you have a choice of three print qualities defined as 300dpi, 600dpi and HQ1200dpi with options to select graphics, text or manual options. Printing a 583-word document on a single page using the three print qualities produced very similar results. I struggled to detect any differences between the three print runs with regards to the print quality which looked the same. There was a slight difference in speed with 300dpi producing 21 pages per minute and the other two trailing just behind with 20 pages per minute. Similar results were achieved when printing images using the three print qualities.
While I struggled to identify differences in the print quality for the various settings, finding price differences was a much easier proposition. Brother has this model listed on its website priced at £154.80 with a replacement toner cartridge, rated at 1000 A4 pages, costing £41.99. Checking out Amazon.co.uk, I discovered the MFC1910W listed at £119.99 while an official Brother replacement toner cartridge was priced at £33.85. The Amazon pricing certainly makes this multi-function device a more attractive purchase.
http://www.brother.co.uk/printers/mono-laser-printers/mfc1910w