Cleaning Animal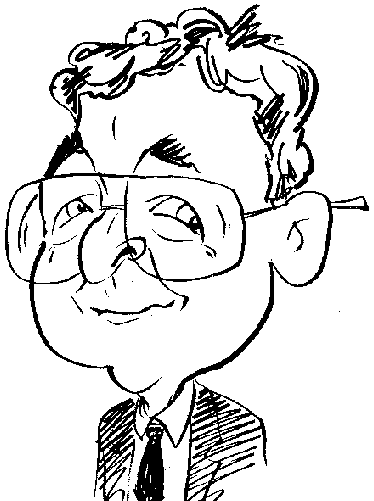 I first came across the Animal during a visit to Berlin last year. This encounter happened while walking around the city's massive IFA exhibition. There it was, this Animal, trying to look inconspicuous among the various displays and visitors. My second encounter was earlier this year in London, close to the spot where G8 protestors were making their feelings felt despite being outnumbered by the presence of the police. On this occasion, the Animal preferred to stay in the corner of the room. This brings us to our third meeting as the Animal arrived for me to check out how well this device would cope with the demands of my household.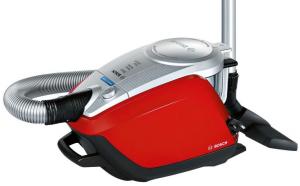 click image to enlarge
The Animal is the title given to a vacuum cleaner developed by Bosch. If you are wondering why this device has the Animal title, it is because this vacuum cleaner has been designed to cope with the demands of those households that have both human and pet occupiers. In my case the pet is a tom cat who can be over-energetic when using his litter tray, an untidy eater and one that enjoys showing me his rodent captures when he is not busy tearing up paper into shreds. All in all this is a pet that does require plenty of cleaning-up after service. Clearly the feline member of my household will certainly fully test this vacuum cleaner.
There are three models in the Animal range with each one featuring red as the dominant colour. With a 2000W motor, there is the Compact Animal RED model with a recommended price of £139.99. My review sample is the bagged Power Animal RED that has a 2200W motor and a price tag of £239.99. The third model, also a Power Animal RED, is a bagless version driven by a 2200W motor. The removal of the bag and the addition of a special filter have raised the price of this version up to £279.99.
Along with the main Animal vacuum cleaner, there are a number of tools and accessories included in the box. There is a flexible hose, telescopic extension tube with adjustable sleeve, pet hair upholstery tool and an Animal turbo nozzle plus additional nozzles for upholstery and crevices concealed within a compartment on top of the vacuum. At this point you may have notice that I have made no mention of a power lead. There is one although it is well hidden within the body of the device. It can be manually pulled out to extend to a very generous 15 metres and will then automatically retract itself after a sharp tug once the cleaning operation has been completed.
The appropriately named Animal does bear a passing resemblance to its biological model. Imagine an animal crouching down in front of its food or, in the case of a tiger (see the next paragraph for an explanation of this reference), its prey. Of course it would have to be a bright red animal with a matte silver collar and back patch. The collar, at the head end, is where you insert the flexible tuning while the back patch houses the unit's control feature with, an on/off panel that can easily be accessible by a foot to save on bending, dust bag indicator and exhaust filter. Four 360 degree swivel wheels are mounted on the base of the unit to aid the Animal's progress over various surfaces.
Bosch is currently running a promotion regarding the use of one of the company's vacuum cleaner without disturbing the peaceful rest of a slumbering tiger – you may have seen the advert based on this concept. While it might seem appropriate for an Animal not to disturb this snoozing wild animal, the vacuum cleaner being featured is not the subject of this review as you would quickly realise when switching on this device. You can adjust the power and, as a result, the noise level emitted from this powerful vacuum cleaner but the tiger would need to be stone-deaf or heavily doped not to be disturbed even when the power setting was at its lowest level. Generally I settled on a central setting that was a nice balance between suction power and motor noise when cleaning floor surfaces.
Having previously been use to an upright vacuum cleaner, I found it rather difficult to adjust to this cylinder type of model. It certainly felt like I was expending greater energy as I manipulated the flexible hose and telescopic tube while navigating the Animal around my flat with special emphasis on those areas frequented by the cat who rules my household. In fact, if truth be told, it was all areas as my cat goes wherever he pleases. Fortunately, due to the level of noise emitted from the vacuum cleaner, my cat took the opportunity to explore elsewhere rather than supervise my cleaning duty.
Despite struggling a little when using this device, I was impressed with its cleaning ability as various settings were adjusted for different conditions as it tackled the results of both human and feline occupation. The Animal also makes use of a bionic filer to help reduce any pet odours. When not in use the Animal can be stood on one end with the tubing element attached to a slot on the base of the unit – a feature I almost missed as a result of not RTFM. Although there are cheaper vacuum cleaners with specific pet features available, the Bosch Animal is worth considering due to its suction power.
http://www.bosch-home.co.uk/our-products/vacuum-cleaners/bagged-vacuum-cleaners/BSGL5PETGB.html?source=search