All Round Protection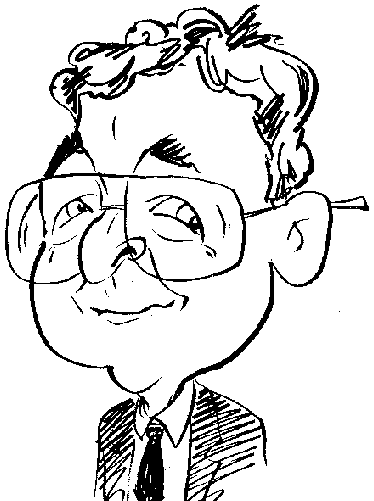 A quick check of my laptop revealed that it was about time a new Norton security package was due – and so it was as the latest version of Norton 360 made an appearance.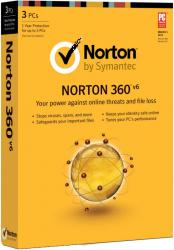 click image to enlarge
Now up to version 6, Norton 360 is Symantec's all-round security product that can be installed on up to three computers to protect the user from a range of malicious threats. The product is available in either Standard or Premium versions. The former comes with 2GB of online storage space for the duration of your subscription while the latter edition increases this figure to 25GB of online storage.
Installing Norton 360 is both straightforward and quick. I just wish some other products would follow this example. Apart from entering the 25-character serial number (the software automatically converts letters to uppercase and add the dashes required at the appropriate points in data string), you just need to sit back and let it take the strain. The installation will even cope with the presence of a previous version of the product without requiring you to get involved in the process. You will need to activate the software and set up an account, which is password protected, by providing a valid email address.
By default Norton 360 place a gadget on the desktop which allows you to access features such as Activity Map, Manage, Mobile, Online Family and Safe Web plus open up the product's main interface giving access to the product's tools and options. This interface is clearly set out with a combination of links running across the top and bottom of a central area made up of large style icons for PC Security, Identity, Backup and PC Tuneup each with a colour coded indication of your protection status.
When accessing the various features and tasks covered by Norton 360, you can either select the appropriate section or use the Tasks link at the top of the interface. This link displays all the various tasks on one screen with the content divided into groups categorises as General, Backup or PC Tuneup. While this overall task approach might appeal to some, I tend to prefer using the main section option when carrying out various tasks. Not only do the four sections give you access to the tools specific for areas such as PC Security and Identity but they also allow you to view details of your current protection status. For example it will inform you whether tasks have been run or not and how long ago this happened – information that could ensure you do not neglect protection.
Various types of scan can be run. You have a choice of Quick, Full or Custom for Computer and Reputation plus an option to scan your Facebook Wall. Perhaps an explanation of Norton's use of Reputation would be appropriate here. This is not exactly your reputation that is at issue but more how your computer is regarded. A reputation scan will check on the running processes and programs before reporting back as to their trust level, prevalence, stability and resource usage based on data gathered from the Norton community. As well as scans, the PC Security section provides Firewall management features and the opportunity to run the LiveUpdate manually in addition to its automatic downloading of new definitions.
The Identity section provides you with a safe area for storing addresses, logins, passwords and credit card numbers to keep them secure from unauthorised access. You can also adjust the various identity protection settings which are all turned on by default. These settings cover areas such as antiphishing and the blocking of malicious pages.
Backup, as its name implies, allows you to backup and manage this data. You can decide what needs to be backed up, where it should be stored either locally or in the cloud and when the process should occur. This Norton Backup facility is not meant to be a total backup solution but is aimed at specific personal data such as photos, music, videos and important personal documents.
The final section of PC Tuneup contains a set of tools for keeping a watch and attempting to improve the performance of your computer. There is a disk optimiser, startup manager, file cleanup facility, registry cleaner and a diagnostic reporting tool which always objects to the number of installed programs it finds on my system. Personally with the size of modern hard disks and the number of applications that come my way, I don't feel that 149 is too excessive a number.
Norton 360 is an excellent product that is capable of providing protection for up to three systems. As mentioned earlier, it is available as a Standard version priced at £59.99 or a Premium version costing £69.99. Minimum system requirements call for a 300MHz processor (1GHz for Vista and later), 512MB of RAM and 300MB of hard disk space running Windows XP and later.
http://uk.norton.com/360/?inid=uk_en_hho_hero1_n360v6_1year3pc_to_store