Canon Ixus 230HS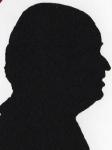 The Canon Ixus 230HS is another offering in possibly the best range of small pocket cameras around. This is the latest Ixus offering, Canon do another 'smaller' unit the PowerShot apart from their many offerings in the DSLR market place.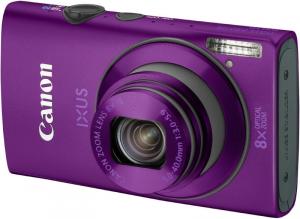 click image to enlarge
The Canon Ixus 230HS measures 9.5x5.5x1.5cm and the last figure can expand by another 4cm when fully zoomed out. It weights only 138grams.
While on the face of it a lot of other units have greater than 8x optical zoom, the quality is in the sensors within the camera and anyone wanting to zoom to that sort of level will need a tripod to get reasonable results.
These days the camera is expected to be able to take video as well as still images and this means a lot of storage space a minute of 1920x1080 (full HD) video will take something like 250MB of space, it will of course be far more with a very detailed and changing background.
For still images the choice in 4:3 is 12MP 4000x3000, 6MP 2816x2112, 2MP 1600x1200 and VGA 640x480 these are described as L, M1, M2 and S, while M1 is really overkill if you want to print an A4 image M2 is not have quite enough detail. You can capture 1:1 at 4MP 2112x2112, 3:2 5MP 2816x1880 and 16:9 4MP 2816x1584.
Looking at the rear of the camera the left side is clear while the right side has the expected wrist strap and HDMI out and AV sockets it also has an Auto or Manual slider and the Menu button, both more normally found on the rear.
The base has the solid battery and a bay for any SD, SDHC or SDXC card you might use as well as the tripod screw.
The face has the lens with the bar flash above and to its left it is never closer than 4cm to the lens. The 35mm equivalent is 5-40mm. The top has only two buttons both in black which looks great against the matt silver of the unit I was sent. The buttons are on/off and shutter release, the latter has a telephoto wide angle control around it.
This leaves the back which has a 6x4.5TFT which if often termed as 3inch in imperial diagonal measurement. To the right of this a single column of buttons, the top one is the easy way to instant movie shooting while under this is the ubiquitous five position joystick and finally the review button to show what you have captured.
This can be still images or video, I was especially please with the video zoom as often zooming at HD (1920x1080) is quite jerky on a camera but here it was as smooth as on a decent dedicated camcorder so as stated above this can really be called an all round unit. All Ixus cameras seem to be a little different and I have seen a number of them the only real thing they have in common is their small neat size, the controls vary.
While some may feel that 12.1MP and 8x optical zoom is 'stingy' by today's bloated standards I would be perfectly happy to use this everyday as it is small enough to fit in even a top jacket pocket or side of a bag with ease.
As always the unprotected part is the TFT and if you buy one do invest in a case or some sort, I always give it some protection as you only scratch the TFT once to ruin it. Memory used to be a big price now it is very reasonable a 6MP image takes just over 1MB while a minute of video is around 250MB, bear this in mind when you decide what size of card to buy. My advice is buy two cards so if your needs are say 16GB buy two 8GB cards.
The Canon Ixus 230HS is available in black, purple or matt silver at £172 with free delivery.
http://www.amazon.co.uk/gp/product/B005I8XM5Y?ie=UTF8&tag=gadge0a-21&linkCode=as2&camp=1634
http://www.canon.co.uk/For_Home/Product_Finder/Cameras/Digital_Camera/IXUS/IXUS_230_HS/