Polaroid OneStep+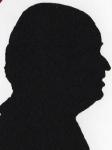 Review controls
All of us of a certain age remember the original Polaroid cameras, this one looks very much the same, however this has a big plus over the original it has Bluetooth and can link to your SmartPhone. So with this new camera old technology meets new.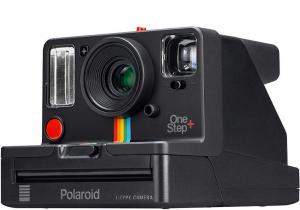 click image to enlarge
In recent years cameras from Polaroid looked very much more 'normal' now this looks like a very early offering and it can take both Black & White and Colour images dependant o0n the film that you insert.
It is 14x11x9.5cm and weights a fairly substantial 480grams.
Power is provided by an internal rechargeable battery that is charged by a supplied micro USB to USB lead.
Like the early units it has a fixed focus lens but flip a red button on the top of the unit and you have another lens called 'portrait' by Polaroid where you can get closer, as close as 30cm from the subject, for those old enough to remember the original I will give an imperial measurement here that's the same as a 12inch ruler.
The front of the camera has two other buttons the red round shutter release and the small black 'lighten-darken' button.
So by default the flash will fire with each shot. The normal way of capturing an image is to look through the large viewfinder on the back near the left side. Also on the back is a big red on/off button and below this the already mentioned micro USB port for charging and a small near invisible 'flash override' button.
The other way of framing an image is by Bluetooth from your SmartPhone which means that any chance of a shaky image is lost as you can also shoot from your SmartPhone.
At the base of the back are two anchor points for the supplied neck strap.
Below the lens on the front is a slider to release the film storage door, do read the insertion instructions carefully or you could spoil the whole cartridge of film.
While a modern digital camera can take sepia or black and white images by changing a setting this camera can also take black and white images on different film stock. The problem – possibly – is that you would have to take all eight images as once inserted you cannot swap out the black and white film to insert a colour one without losing any unexposed images.
While some shots look better in black & white having to take eight before you can then insert a colour film is perhaps a problem.
While images for other Polaroid cameras have always taken a while to develop this camera seems to have turned this into an art form with five to minutes needed for a black and white image and ten to fifteen minutes for a colour image. I note from reading the instructions that you should not wave the produced image about and ideally shade it from any light while the fledging image is produced.
There is a 34x28cm sheet of thicker paper with eight images with printed explanations to cover the whole process from film insertion though image capture to how to treat the image once produced.
The other side of the sheet has a large image of the camera and explanations for all the buttons and the LED's.
The Polaroid OneStep+ is available from Photo Specialist £130 including delivery. They also sell Black and White or Colour film (pack of eight images) for £15.22 each. Alternatively Amazon have it available for £133.69.
Also available direct from Polaroid for £149.99 where the films are £14.99 each, items purchased from Polaroid are inclusive of P&P.
Full details and specifications are available on the Polaroid web site.