An External DVD Writer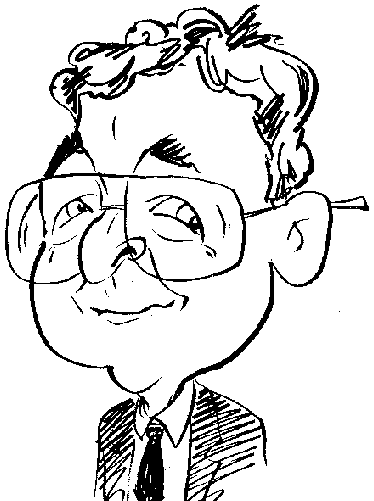 Review controls
It has been a while since I got my hands on a LiteOn product but the arrival of an external DVD Writer brought this wait to an end.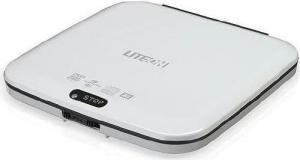 click image to enlarge
When DVD drives first made an appearance they were internal devices. Incorporating one into your computer set up involved the use of a screwdriver as you opened up the system box and attached the drive into a spare drive bay. Power and data cables would then need to be attached to the drive. While hardly what many would consider a difficult feat, this could be a little daunting for a novice user especially if they came across a sticker stating that the computer's warranty would be invalid if you opened the box.
Nowadays matters are a lot more user friendly. External DVD drives, with USB connectivity, are the more commonly accepted route when added this feature to a desktop / notebook / netbook system that was not originally configured with this facility. No surgery is required and you just plug it in.
One such external device is the LiteOn Slim DVD Writer (model number eSAU208). Rated at 8x for DVD +- R and DVD +RW, this drive may not be the fastest kid on the block but it does make up for this in other areas. With its dimensions of 138 x 24.37 x 155.2mm (W x H x D) and weight of 362.8g, this slim line drive is eminently portable and would make an ideal companion for a notebook / netbook plus it does come with the facility of being able to draw sufficient power from the host device so as not to require a mains power source although this feature is still available with this external drive.
Available in a choice of white or burgundy, the drive features a wide black rubberised trim running along the right side and rear of the unit. The mains power and microUSB sockets are located on the rear while the front mounted drawer has the standard eject button, a green LED light to indicate activity and a pinhole emergency eject option. This LiteOn drive is supplied with a stand so that the unit could be held in an upright position to help save on desk space. You also get a USB Y cable, an optional AC power adapter and a copy of Nero 7 Essentials software. The USB Y cable enables you to attach the drive to two USB ports on the host device to help deliver the necessary power required by the drive when not using mains power.
Fortunately the lack of any printed documentation in the box for setting up the drive is no handicap although novice users might find it a little disconcerting. You simple need to connect the drive to a computer and the Windows operating system should automatically take care of everything. I did notice that Windows 7 required a system reboot while Windows XP was happy to continue without any interruption.
The drive was able to cope with various types of CD/DVD media, both for read and write purposes, fed into its tray. The unit's speed did vary depending upon the type of media it was asked to deal with. I have already mentioned the 8x speed when working with DVD +-R and DVD+RW media. Both DVD+-R DL and DVD-RW drop the speed to 6X while DVD-RAM further reduces speed to 5X. When using CD-R and CD-RW you should get 24X.
Knowing LiteOn's support for the LightScribe technology, it comes as no surprise to discover that this feature is available with this slim-line portable drive. You can etch your labels onto LightScribe media using the Nero 7 Essential software that forms part of this package. While hardly a speed merchant itself, LightScribe is capable of producing professional looking labels to enhance the media you have burned yourself.
Initially I placed the drive flat on my work desk but quickly noticed that there was some involuntary movement as the drive attempted to itch its way over my desk when it was playing a music video DVD (an Old Grey Whistle Test Concert if you are interested). Holding the drive for a few moments revealed the reason for this movement. The drive was steadily vibrating. Placing the drive on the supplied stand removed its desire to go for a walk on my desk space. The vibrations did not occur when playing audio CDs.
As mentioned earlier, this slim-line drive can be used without the need for a mains power connection by taking up two USB ports. However some care does need to be taken especially if you are using a powered hub to provide the connection ports. A powered hub I have been using for various connections without any problems struggled to cope with the drive's demands. As a result most of my tests were conducted using mains power.
Overall the LiteOn External Slim DVD Writer is worth considering. It is not the fastest drive but has the advantage of being portable and can be pressed into service without mains power being required. I have seen this product available at £49.98.
http://us.liteonit.com/us/index.php?option=com_content&task=view&id=277&Itemid=87