Logik HD Ready 22inch TV with DVD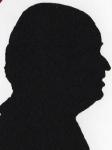 Review controls
At a recent event from PC World to showcase Xmas items (sorry yes Christmas is coming) this 22inch TV was the main item that took my eye, quite small in size, light to move yet it still has a 22inch screen and has a DVD built in.
Buy Now!
Logik L22DVDB10
£193.99 from Dixons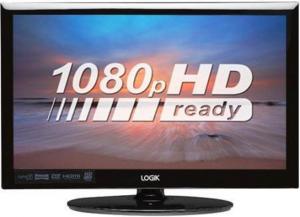 click image to enlarge
The Logik L22DVDB10 measures 52x32.5x7cm and on an oval stand maximum 30x20cm that raises it 4cm above whatever you stand it onto.
The viewable screen is 48x27cm which gives a diagonal viewable size of 21.6inches. It comes with a large five point Quick Start Guide which is well illustrated and should certainly be enough to get anyone up and running.
While on documentation there is a 60page Instruction Manual also well illustrated and covers how to use it for those myriad of other tasks that this unit can do like display your photos or videos, play DVDs or CDs as well as how to connect lots of external devices. This makes this an ideal second set to allow the kids to watch DVDs or play games. Of course should you have a small flat then it would also make an ideal first set and it even can be used as a monitor for a PC.
There are a line of nine small chromed buttons on top of the unit that allow basic control of the unit. However for most once you have flipped the on/off switch on the back right of the unit all the control will be with the 56 keys of the nicely balanced remote control. The one exception is when you insert or remove a CD or DVD from the right side slot (mirror side forward) that still requires you to insert by hand.
The rest of the controls are on the left side in a vertical line. From top to bottom they are S-Video, USB, HDMI, VGA for PC, PC Audio, SCART, CI (for services like Top Up TV), Coaxial, Composite, Aerial and finally headphones/earbuds.
The first time installation will start and it will find whatever TV channels are available in your area. I still have Analogue available and after finding the normal five channels it goes straight into finding the 96 TV, Teletext and Radio on digital, total time for this first tuning was around four minutes. However do not think that you will not need a proper aerial as even though I live in a strong signal aerial the digital signal does need a good aerial signal.
Now this unit can even become a PVR if you attach either a large USB stick or more likely a USB hard drive to the USB port. The manual goes into detail of how this can work and indeed I tested it without any problems.
Now this is sold as HD Ready with 1080P on the box and as most will know 1080P is Full HD but if you read the manual while this will accept 1080P signals it translates them to 1080i a lesser standard as the screen cannot display 1080P.
The 'Source' button will change the input from DTV, TV (Analogue), DVD, AV, S-Video, SCART, YPBPR, HDMI and PC.
My only gripe – a minor one – is that it says 1080P and is only 1080i but while that is fully explained in the excellent Instruction Manual (and should also be by the salesperson in store) it is a slightly lower standard. That apart this was a nice multi use unit that gives a good picture and sound but of course it really suits a smaller room. However as it does everything it would make a good backup or second set in the larger household.
I have no doubt in the future the same setup with Freeview +HD will be incorporated and I will be at the front of the queue to review that when available. However for now this is a great all round product available now.
Available from the link below at £193.99 and this has free delivery. Also available from Dixons, Currys or PC World shops.
http://www.dixons.co.uk/gbuk/logik-l22dvdb10-22-full-hd-lcd-tv-with-built-in-dvd-player-03868904-pdt.html