C is for Cybershot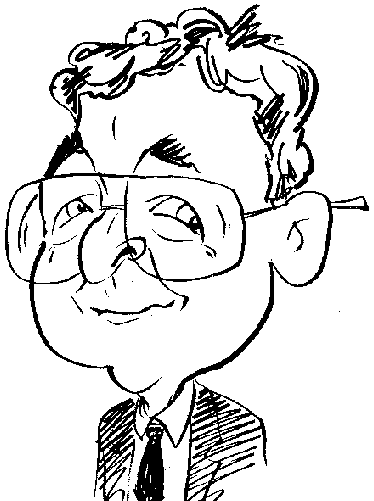 Review controls
Available in the choice of Glamour Red, Lacquered Black or Techno White, the C903 belongs to Sony Ericsson's family of Cybershot handsets.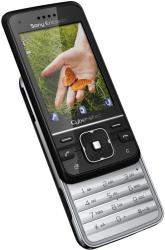 Marketed as an entry-level 3G phone, the C903 is a slider phone with support for GSM/GPRS/EDGE-850/900/1800/1900 and UMTS/HSPA-900/2100 so that users can make use of roaming facility. As well as being a slider phone in one direction, it also has sliding capability in another area but more on this particular feature a little later.
The C903's dimensions are 97 x 49 x 16mm with a weight of 96g. While having a plastic feel to it, this handset is reassuringly sturdy and fits comfortably in the hand. Running down the right side of the unit are controls for changing the volume/digital zoom setting plus camera view/mode and capturing an image. Over on the left side is Sony Ericsson's normal multi-purpose socket for charging, hands-free and USB connectivity. There is also an indication of the location for a Memory Stick Micro card. However to access this location you will need to remove the handset's back cover which, while hardly difficult, is not the most convenient approach. In addition there is a slider lock feature for releasing the back cover. This slider lock is on the unit's base.
Dominating the front of the handset is the 2.4-inch, auto-rotating, TFT, scratch-resistant screen which is capable of displaying 262k colours with a resolution of 240 x 320 pixels. This screen can deliver a bright, clear image although it will require regular cleaning to remove the numerous finger smears that tend to build up with normal use of such devices. Located beneath the screen are six keys arranged either side of a navigation pad with a centrally positioned, stubby joystick. These keys cover soft, call, end, cancel and activity menu functions. As with the other keys, a fair degree of pressure needed to be applied in order to achieve the desired result. Sliding the front cover reveals a 4 x 3 telephonic keypad that has a slight ribbed effect to help separate the rows.
As mentioned earlier this handset belongs to the Cybershot family. It comes with a 5-megapixel camera. When not being used for non-photographic work, the C903's camera lens is protected by a lens cover which forms part of the units back. This is where the second slider element of the handset comes into play. You need to slide a section of the back to reveal the lens and this automatically switches the C903 into camera mode. Return the slider cover to its original position and you revert back to your handset's Home screen.
The camera has auto-focus and flash capability. You also get face detection, BestPic (9 shots in quick succession from which you get to choose the one you want to retain), image stabiliser, 16x digital zoom (pixelisation can completely distort the image at higher levels), geo-tagging and picture blogging. There is a video clip capture feature. I was more than satisfied with the images captured by this camera.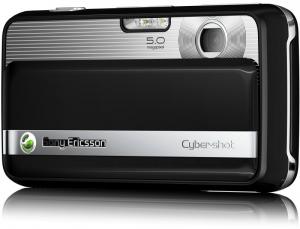 click image to enlarge
Music has not been forgotten with this handset. You can play MP3 and AAC format tracks, create playlists and make use of features such as TrackID, PlayNow and Mega Bass. Music and captured images can be stored in the 105MB internal memory or on a memory card. FM radio and games (four supplied as standard) make up other entertainment elements.
While wandering around taking photos, listening to music and communicating with others, the C903 tries to ensure you will never get lost with a three-month trial version of Way-Finder Navigation. You can also measure the distance you have walked with Walk Mate; track your route with Tracker and access Google Maps.
For keeping in contact with others, the C903 offers various methods including SMS, MMS, IM, Exchange ActiveSync and email. Internet activity is covered by features such as WAP 1.2.1, WAP 2.0 XHTML, and Access NetFront web browsing. There is also support for Bluetooth and the usual collection of PDA-style features.
Battery life is rated at up to 400 hours on standby and between 4 – 10 hours talk time. This is a well-featured handset that will appeal to those looking to capture images while keeping in contact. As is usual you can pick up with handset free of charge with the appropriate contract. Pay-as-you-go customers should expect to pay in the region of £220 for the C903.
http://www.sonyericsson.com/cws/products/mobilephones/overview/c903?cc=gb&lc=en