Double Charger/Double Alarm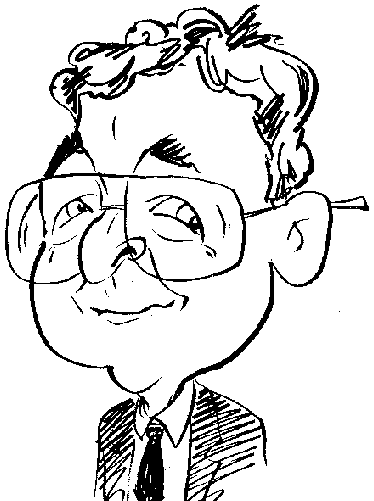 Review controls
I suppose you could call this next product, a multi-function device as it will wake you up and charge up to two other devices.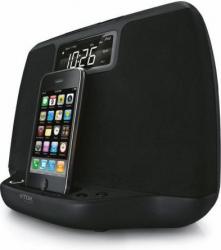 click image to enlarge
My first memories of TDK revolve around the company's magnetic tape products. This tape would have been used on my Grundig reel-to-reel tape recorder used to capture the latest hit records (45s) broadcasted on the radio and picked up by the tape recorder's small microphone along with any other background sounds over which I had no control. You have to remember this was at a time when no direction connection was possible for home equipment such as I had access to. Little did I realise at the time that several decades later TDK would be manufacturing a radio device that would play my current collection of favourite songs stored on the modern-day equivalent of that old tape recorder – namely my iPod Classic.
The TDK product is the Dual Charging Alarm Clock. Predominately black in colour, this slab-shaped unit rises from a base measuring 202 x 87mm through a height of 200mm as it tapers up to 172 x 35mm. Situated at the base of the unit is a window displaying the time in 12/24 hour format plus various status icons such as source and alarm details. On either side of the window are buttons for sleep, volume up/down and set time/sync. The sync option is for those who have certain iPod/iPhone devices onto which they can download an app allowing them to sync its time with that of the TDK unit.
The rest of the unit's front is given over to a concave area that holds the left and right speakers plus a centrally mounted connection dock for mounting an iPod/iPhone device for charging and playing content. Arranged along the top of the unit are buttons for Source, Alarm 1 and 2, Snooze/Dimmer, Power, FM Preset plus a group of three buttons that change their functionality depending upon the current mode of the unit. These buttons are for play/pause plus time/skip/search in either direction. Located at the rear of this TDK kit are sockets for mains power, Line IN, and a USB port plus a FM wire aerial and a compartment for three AAA batteries (not provided with the review unit). The USB port is for charging purposes only and not for connecting another source of music playback.
Setting up this device was not as easy as I would have expected. It was not until I dug out the UK version of the folder User Manual that I was able to make any progress and set up the time. Rather than the volume buttons position either side of the clock window, you need to use the Tune/Skip/Search buttons on the top of the unit. You will also need to use these buttons to adjust the time when setting up the two alarms.
Unlike some devices, these alarms do not allow you to limit them to a particular day, set number of days or weekends only. The alarm will be activated everyday unless you physically turn it off. You can, however, decide whether the alarm will use the FM radio, an attached iPod/iPhone device or a buzzer. When you use the snooze button in conjunction with the current alarm, it will go off again after a 15-minute delay. This follow up alarm will repeat four times unless you turn the alarm off.
The radio feature on this product is limited to just FM which might put off some possible purchasers. Up to five presets can be saved. As with other aspects of this product, the setting up process could have been handled better. When selecting from your choice of presets you will need to keep pressing the Preset button until you arrive at the one you want. As there are only five presets, the process should not take too long.
In common with other devices of this type which support Aux or Line IN for audio content, you do need to be aware than volume level could be an issue. I needed to turn up the level considerable on the TDK unit when playing music from my Sansa Clip+ MP3 player attached to the Line IN so as to get reasonable audio output. As long as I remembered to turn down the volume level before switching to another source (radio or iPod) there was no problem, However if I forgot then a very quick adjustment was required before my ears began to hurt.
Overall I was disappointed with the TDK Dual Charging Alarm Clock. Yes it was able to provide content from the radio, iPod/iPhone or a device connected to the Line IN port and provide alarms set for two different times but ease of use especially when setting up the unit was an issue. Expect to pay in the region of £58 for this product.