Orbitsound M9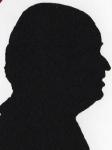 Review controls
I have previously reviewed several offering from Orbitsound. However unless my memory is failing this is the first with a sub-woofer and is certainly a first for a wirelessly connected sub-woofer, the main unit can be connected several ways.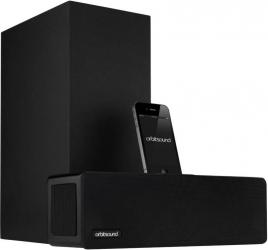 click image to enlarge
Recently I attended an event devoted to Bluetooth. Perhaps it should have been called an event for iPhone and iPad. Anyhow of the few companies present who had items available that did not require an 'i' device this was the only one who has so far come through on their promise to send an item or items for review.
Orbitsound have two new models the M9 and the M12, both should be available by the time you read this review.
The M9 is the smaller of the two and while a lot will use it with an 'i' device via Bluetooth it will also work with anything else using Bluetooth. However there is the option of using 3.5mm socket, RCA jacks or even Optical.
The main unit (soundbar) is 29x9x10.5cm but this last figure will need at least another 4cm of depth to allow for the insertion of the DC lead.
The sub-woofer is 33x23x14cm with another 3cm of depth for the mains lead. Yes that is correct mains lead for the sub-woofer and DC input to the main unit. Perhaps a way could be found to only need a single mains input for the pair.
There is an A5 Handbook that is 24pages long. This covers setup and use by any of the available connection types. For most – assuming they have no problems – there is a double sided Quick Start Guide that should be enough.
Sound quality is rather good with the bass unit using the Spatial Sound that Orbitsound use giving a good split to stereo for such a small unit. The sub-woofer adds some base to the output without the harsh over bass that some units give.
There are five buttons on top of the soundbar which can perform most of the basic tasks. However for certain features such as adjustment of bass and treble levels you need to use the supplied 13.5x5x1cm remote control, this has a total of nineteen buttons. It is controlled by a supplied circular clock type button.
The rear of the main unit has RCA jack inputs, 3.5mm socket, optical connection, a rocker type on/off button and the DC input.
The sub-woofer has AC input, sub-woofer volume rotating control, power on/off rocker button and an LED with a small hole to allow changing of wireless channels which uses a 'high tech' unbent paper clip to change channels.
I connected via Bluetooth to an iPod Touch and a different device without any problem with pairing happening correctly.
Using 3.5mm jack was also no problem with three different units connecting without any problems. Both 3.5mm lead and Bluetooth worked with the wireless connection to the sub-woofer. You can set a range of intensities for the sub-woofer totally independent from that used by the soundbar to get the sound that you enjoy.
When you first turn on both the speaker and the sub-woofer they need to link, they come pre paired but it is possible that the channel selected may not suit and you may get some spurious noise. That is the purpose of have a hole in the back of the sub-woofer that you push a disassembled paper clip or such like to choose another channel on the 2.4GHz band. Flashing red LEDs while they are pairing and solid red lights when paired.
I suspect if you have a large TV then you will choose the M12 option and I hope to bring you a review of that shortly. I had mixed luck using RCA jacks and optical, but as this was a pre-production sample the problem could be solved.
The Orbitsound M9 is available from the link below for £199 with free delivery. My unit was black but I see that white is also available at the same price.
http://www.amazon.co.uk/gp/product/B008RXXLGM?ie=UTF8&tag=gadge0a-21&linkCode=as2&camp=1634