A Philips Monitor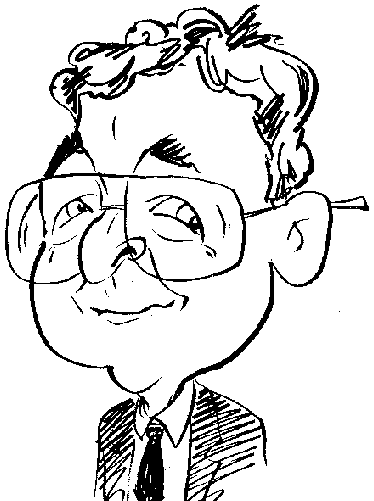 Review controls
With a choice of connection options and added technology, a new monitor from Philips certainly has eye-appeal.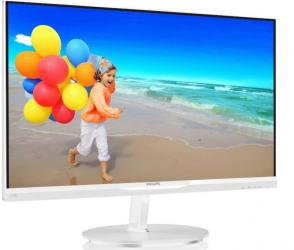 click image to enlarge
With the less-than-descriptive model number, the 274E5 is a 27-inch LCD monitor that belongs to the Philips E-Line family of products. Featuring an ultra-narrow black bezel, this monitor gives the user an effective viewing area of 597.89 by 336.31mm with an aspect ratio of 16:9. This monitor has an optimum resolution of 1920 x 1080 @ 60Hz.
Unpacking the kit reveals the 27-inch panel, an oval shaped black stand, a two-piece AC/DC power adapter, audio cable with 3.5mm jack plugs and a standard VGA connection lead plus a cable tie for keeping the various leads under some sort of control. You also get a CD containing drivers, an application for carrying out various adjustments and a PDF version of the User Manual. A brief Quick Start pamphlet is provided to help with the initial set up of the kit.
The panel and the stand are held together by a single screw located on the underside of the stand's base. Once the two elements have been attached together, the initial overall impression is of a good looking screen that will be equally at home in an office environment or a study. Unfortunately it quickly becomes obvious that this display does not possess options for swivelling and / or adjusting the height of the screen. You are limited to a landscape orientation and a height of 10cm from the workspace to the base of the monitor. There is, however, an option to tilt the screen. By applying slight pressure to the top of the screen, you can adjust it between -5 and 20 degrees.
Arranged across the back of the monitor are the various connection options supported by this product. There are sockets for HDMI, DVI and VGA linking plus further connections for a set of headphones, additional audio and mains power. In some cases you will need to supply the necessary leads for certain of the connection options.
Following the fairly standard arrangement, the various touch button control options for this device are located beneath the bezel in the lower right corner. Starting from the right and moving inwards towards the left, there are buttons to turn on the power, accessing the OSD (On-screen Display), change the display formats and input source plus select from the three SmartImage Lite modes available with this model. In some cases, additional functions will apply to the different buttons depending upon the current mode.
SmartImage Lite is proprietary technology from Philips. This technology sets out to analyse the content being displayed on the screen and will dynamically adjust features that include contrast, colour saturation and sharpness for a better display performance. The actual adjustment will depend upon whichever mode has been selected.
As mentioned there are three modes entitled Standard, Internet and Game. Standard mode enhances text while dampening any perceived brightness while Internet mode combines issues of colour saturation, dynamic contrast and sharpened enhancements when displaying photos and images. With Game mode selected, the technology will turn on an over-drive feature for a better response time and will attempt to reduce jagged edges of fast moving objects.
SmartImage Lite is not the only technology that has found its way into the build of this monitor. There is also support for Mobile High-Definition Link (MHL) technology. This particular feature, which is only applicable when the connection is via HDMI, provides a mobile audio-visual interface. It will allow the user to directly connect a mobile phone or other portable devices and then display content on the high-definition Philips screen. A MHL lead and a MHL certified mobile device will be required for this feature.
As part of the software package supplied with this monitor, you get a SmartControl Lite application. This program provides you with an interface that divides its functionality into areas designated as Adjust, Colour, Settings and Help. As you select each one so a series of relevant options become available.
With Adjust selected, the options are listed as Brightness, Contrast, Focus, Position and Resolution with each one having appropriate controls that include slider bars and navigation arrows. RGB, Black Level, White Point, Calibration and SmartImage are the options when selecting Colour. Various preferences and whether to activate features such as SmartResponse and SmartContrast are available with Options. The Help section features topics that include the User Manual, Update and Display ID.
I was impressed with the image quality delivered by this monitor. When necessary, adjustments were carried out automatically in order to produce the best image. This was especially noticeable when switching between game playing and more productive work. This monitor is currently listed at £273.89. There is also a cheaper version without SmartImage Lite functionality listed at £215.40.
Philips 274E5 LCD High Definition Monitor

| | |
| --- | --- |
| Monitor Panel Type | IPS LCD |
| Backlight | LED |
| Panel Size | 27" W (68.6cm) |
| Aspect Ratio | 16:9 |
| Pixel Pitch | 0.3114 x 0.3114 mm |
| Brightness | 250 cd/m² |
| SmartContrast | 20,000,000:1 |
| Contrast Ratio (typ.) | 1000:1 |
| Response Time (typ.) | 14ms |
| SmartResponse (available for selected models) | 5ms |
| Optimum Resolution | [email protected] |
| Viewing Angle | 178° (H) / 178° (V) @ C/R > 10 |
| Picture Enhancement | SmartImage Lite |
| Display Colours | 16.7M |
| Vertical Refresh Rate | 56Hz - 76Hz |
| Horizontal Frequency | 30kHz - 83kHz |
| MHL | [email protected] |
| sRGB | YES |
http://www.philips.co.uk/c-p/274E5QHAW_00/ultra-narrow-bezel-27-inch-68.6cm-mhl