Call Blocking Phone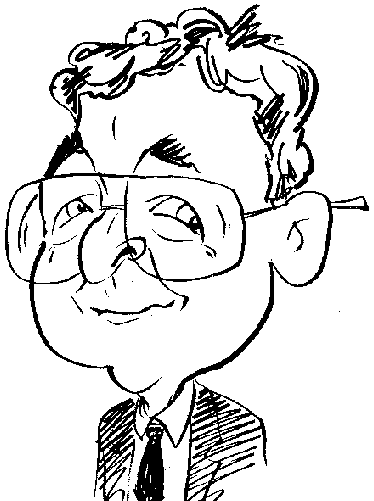 Review controls
Whether you refer to them as Cold Calls or, probably more appropriately, Nuisance Calls, they are unwanted interruptions to your daily living routine. While some of these calls are merely annoying, to say the least, others are more criminal orientated in that they are designed to relieve you of your hard earned cash by illegal methods.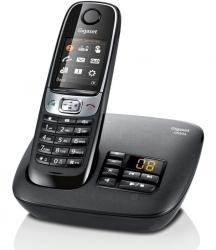 click image to enlarge
Recently I took a look at BT's solution for dealing with these Cold Calls and now it is the turn of Gigaset, a German manufacturer of telephones, tablets and baby monitors, with the company's C620A Duo product. As the "Duo" part of the product's title indicates, this kit consists of two DECT phones each with its own base station. The handsets, which are identical in appearance, and have been pre-designated as handset 1 and handset 2, have dimensions of 156 x 48 x 23mm (H x W x D). Handset 1 takes the main base station that contains the answer-phone module with its appropriate controls for play, back, forward, volume adjustments, etc. This docking station features mains power and telephone line connections while the docking station used by Handset 2 has just a mains power connection.
When setting up this DECT telephone system, you will need to insert the supplied batteries into the handsets and charge them for around eight hours prior to use. Language, date and time settings can be applied. You can also select from the available ring tones for internal and external calls. While the answer-phone comes with a pre-recorded message, you might prefer to substitute your own greeting to be played when receiving messages that can be stored in your allocation of 15 minutes recording space.
The Gigaset phonebook can handle up to 250 entries that can contain three numbers (home, office and mobile) each of 32 digits plus first and last names, each 16 characters in length. These entries can be sorted either by surname or fist name. With the two handsets, as supplied with my review sample, some user interaction is called for in keeping the phonebooks in synch. Using the appropriate option you can call up a feature to copy individual entries or the entire list from one handset to the other. I was disappointed to discover that this feature could not be set to automatically check that the phonebooks were in synch and carry out any copying required.
As I mentioned at the start of this review, the Gigaset C620A Duo supports nuisance call blocking. The Gigaset approach to this task is different from that used by BT, reviewed recently, in a number of ways. You can set up the phone to act in a certain way for any incoming anonymous calls. That is those callers who have actively withheld CLI (Calling Line Identification) information that is generally displayed on the screen of the recipient. By turning on this feature, you have a choice of three protection modes to handle these calls.
At the lowest level of protection, such calls are handled in the same way as identified number with a ring signal and details appearing on the display. For more protection you can opt for a silent call feature whereby the call will not activate the ring tone and just appear on the display which you can ignore or not as the case may be. The final, and highest, level of protection will be for the call to be blocked with the caller hearing the busy tone and your peace and quiet not being disturbed. I would have liked a four level of protection with the busy tone being replaced by an unobtainable signal that might increase the possibility that the caller might not try your number again.
Whatever level of protection applied, these anonymous calls will be included in the appropriate call list for browsing later. You can then select individual numbers from this list and have their information transferred to a Black list. As with the anonymous feature, the Black list has the same three levels of protection. Transferring numbers from the call list to the Black list, like the phonebook synching, has to be manually instigated.
If, like me, you do not appreciate being disturbed by phone calls during less sociable hours, then this Gigaset system allows you to specify a time period when the telephone ring is set at a lower volume or even deactivated with the incoming call just being registered on the display. There is support for the sending and receiving of SMS messages with this product.
This phone also has a baby monitor feature which is turned off by default. When this mode is activated the phone will react to a specified noise level by sending a message to a designated number. With this mode turned on, incoming calls will be displayed on the screen with the ring tone deactivated. If you accept such a call then the baby monitor feature will be suspended for the duration of the call.
One feature that I found particularly attractive, although it had nothing to do with nuisance call blocking or general communications, was the display of a real time analogue clock as the default screensaver option. With a Best Buy award from Which Magazine, the Gigaset C620A Duo is backed up with a two-year warranty. The product is available in one, two or three handset versions. As review the product was listed by Amazon.co.uk at £68.99. The single handset version is priced at £34.99 with the three-handset model listed at £89.99.