Gigaset SL450A GO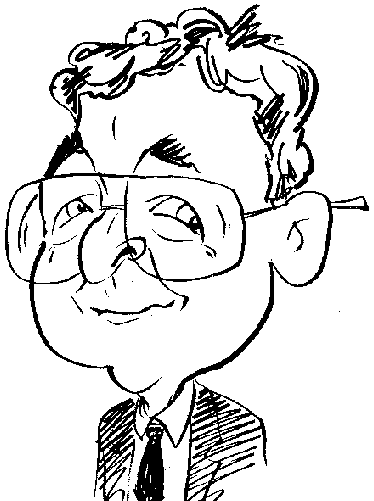 Review controls
Do you want a land line phone or a VOIP type connection? This next DECT phone provides both options.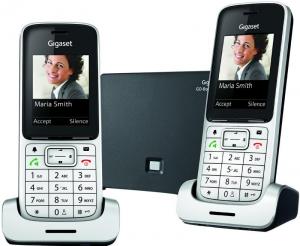 click image to enlarge
Whether offering to "help" with PPI, repairing a computer with a non-existing problem or enquiring about an accident that has never happened, nuisance calls can be both extremely annoying and worrying especially for those of a nervous disposition. Offering to help provide some protection from these unwanted intrusions is the Gigaset SL450A GO Eco DECT phone.
Making up this kit with its single handset are a base station and a docking / charging station with the appropriate power leads for both elements. You also get a Li-ion 3.7V battery pack, rated at 750 mAh, for inserting into the back of the handset and a removable belt clip for keeping the handset close to hand. While you might expect to find a telephone lead to be include in such a package, and one is, the presence of an Ethernet cable might cause a surprise. This dual method of connectivity means that the SL450A GO can be used for making calls over a fixed landline network and over the Internet when the handset is linked to a router.
The Gigaset GO handset features a 50 x 38mm colour LCD screen which takes over the top section of the unit. Just below the screen is a standard arrangement of control keys plus left and right soft keys whose functionality changes depending upon the current mode. Completing the front face of the handset is a 3 x 4 alpha-numeric keypad. Located on the base of the handset are a micro USB port for data exchange between the unit and a PC plus contact points for charging the device when seated in the docking station. A jack socket for attaching a headset for private messages is to be found on the lower left side of the unit. This Gigaset product also supports Bluetooth allowing a wireless headset to be connected or for data exchange.
Setting up this equipment is relatively straightforward especially if you just opt for a landline connection. It becomes more complicated when the Internet option gets involved. As mentioned there are separate power leads for the base and docking stations. While the lead for the base station has the more familiar stubby cylinder type of plug, the docking station accepts the lead with a flat type of plug that slides into a slot positioned underneath the unit. Once the power leads have been attached and linked to a power source then you can set about linking the base station to your landline network and / or a router connection while your handset's battery is topped up via the docking station.
In the case of the former, you just need to wait for a sew seconds while the base station searches for and links to the handset unit to create a landline connection. For the router Internet connection, a VOIP wizard will lead you through the process of creating an IP account with information that includes items such as country, provider and User ID. You have the choice of using this wizard from the handset or from the appropriate URL on your browser. Whichever route you choose, you will need to provide the appropriate details of the provider for this particular service.
In use this DECT phone gives you to up 12 hours of talk time plus 200 hours on standby from a single charge. The phone can operate over a distance of 50 metres from the base station indoors and 300 metres outdoors with no major obstructions. This handset can send and receive SMS messages plus record up to 55 minutes of voice messages stored on the answer machine module that is built into the base station.
The handset's local phonebook can hold up to 500 entries with fields for first and last names plus Home, Office, Mobile numbers and email address. Options are available to make calls by direct dialling or using the phonebook, redial list or call lists. Phonebook entries can be accessed from other units that are registered to the same base station. You can also use the unit's Bluetooth feature to transfer phonebook details with a smartphone.
Due to the rising number of nuisance calls being inflicted on us, either as part of a scam or firms casting the net wide to draw in potential customers, the ability to block such calls has become increasingly important to many people. This Gigaset DECT phone offers this type of support as part of its feature set. You will need to adjust some settings to instigate this facility which does limit you to creating a blacklist containing just 15 numbers.
No mention is made in the supplied paper User Guide as how to set up this feature. Fortunately you can download a more detailed and up-to-date User Guide by drilling down through a supplied URL. I felt the procedure should have been made simpler. Also judging by the number of nuisance calls I have had the misfortune to endure in the past, the limitation of 15 numbers is rather low.
The Gigaset SL450A GO certainly has an impressive list of features, including a baby monitor, free calls to other Gigaset GO users and services such as newsfeeds and weather updates (Internet connection required), to sit alongside nuisance call blocking and dual connectivity options. Some of these features will require work on the part of the user. This product is more suited to the experienced user rather than somebody looking for a basic handset. Currently Amazon has this product listed at £142.28.