Doro Entry Level Phone PhoneEasy 508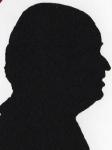 Doro have long been the company to look after those who have limited hearing and or sight. Here is what even for Doro is an entry level product. However for not that much money it could for a vulnerable person be a real lifesaver.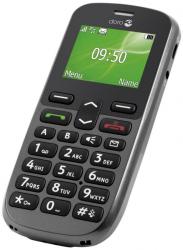 click image to enlarge
One thing that often bothers those less able is the abundance of extras that often confuse. Here most of those are already stripped out but even some basics can be removed from the setup menu so you just have little more than a phone.
One thing Doro never remove is the emergency button which can be linked to a relative, neighbour or the emergency services once setup this is a real lifeline for those who do not have regular contacts.
A recent survey said that 20% of people beyond retirement who live alone do not speak to anyone from one week to the next. Even for a able bodied person that is terrible, for someone with a sight or hearing disability that is worse than terrible - it could easily be life threatening.
It is 11.5x5.5x1cm and weights 80grams.
It has a useful feature that anyone can appreciate a torch on the top. The right side has the charge point and below this a socket for headphones, that's it, I said it was a basic phone.
There are 22 buttons on the face spread over seven rows. All are well marked.
It comes with a fold out sheet that is the size of two A4 sheets of paper and joy of joys all in Englisg and perhaps just as important the text is clear black on white.
Everything is clearly explained so even a person who has never had a mobile phone before should soon be up and running.
Insert your SIM card (all DORO phones are sold SIM free) and battery in the back and then press the red end call button for a couple of seconds and then follow the prompts. You are taken through a setup which includes ICE (in case of emergency) this can also be vital and paramedics will look for this and it can contains details of who to contact and maybe even more important details of medical conditions and any medicines the owner is allergic to.
For anyone who has a disability such a phone is not a luxury but a life saver. Even someone with things like secured living but are not house bound having a mobile with them can use the built in assistance button on the back or one of the two pre programmed one touch buttons on the face to get assistance.
No matter how user friendly a home is only a basic phone works in a power cut and so many modern phones are not that so a mobile is a good way to get assistance from a local friend or neighbour even is family are not nearby.
The Doro PhoneEasy 508 is available in Black, White or Graphite for £29.99 including delivery from the first link below.
http://www.amazon.co.uk/gp/product/B00JHAK5RM?ie=UTF8&tag=gadge0a-21&linkCode=as2&camp=1634
http://www.doro.co.uk/Products/Mobile-phones-and-accessories/Doro-PhoneEasy-508-UK/