Mice from Acer and Verbatim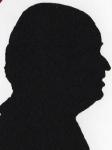 Few if any of us can afford a Ferrari so this red and black offering with the Ferrari logo might be the closest we come. Second Go Mini – not a car reference – refers to a small corded mouse for those who cannot get on with trackpads.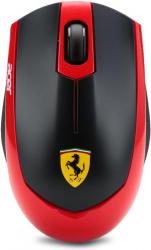 click image to enlarge
Acer Ferrari Motion Wireless Laser Mouse
Many – in fact probably most – or us would love to own a Ferrari, most of us could not even afford the insurance, here however is something with the Ferrari log we can afford their wireless laser mouse, it is of course predominately red.
It is 10.5x6x3cm, the edges are black as is the scroll wheel and button areas back to the prancing horse logo under your palm.
Described as high precision it can be up to 2000dpi. It runs on two 'AAA' batteries (supplied) and is connected to whatever PC or MAC you use by a tiny USB receiver that is 2x1.5x.5cm and when inserted only just over .5cm protrudes.
I found it linked automatically and worked without problem during all my tests.
I can see only two problems, first if you move around you have to remember to take the transmitter as well as the mouse, this or course is not a problem if the notebook comes as well. The second is that other mice could feel insignificant.
My normal moan about having to use industrial scissors to remove the mouse and transmitter from the packaging is less relevant here as it is unlikely ever to find its way back from whatever PC/MAC you connect it to.
The Acer Ferrari Motion Wireless Laser Mouse is available from the first link below for £41.47 including free delivery.
http://www.amazon.co.uk/gp/product/B004ZH3G4G?ie=UTF8&tag=gadge0a-21&linkCode=as2&camp=1634
http://www.acer.co.uk/ac/en/GB/content/model/LC.MCE0A.023


click image to enlarge
Verbatim GO Mini Optical Travel Mouse
Most will not know that Verbatim have a mouse – it was a surprise to me – and this ultra portable unit is ideal to fit in a bag - the cable is retractable -, ideal for those on the move who just cannot get on with a trackpad.
It is 7.5x4x2.5cm. Mine was gold coloured for the mouse buttons, black around the edges and the scroll wheel with silver grey highlights. The lead is around .8metres long with the spool in the centre of the cables length.
While I doubt the packaging will be retained it is – with care – possible to extract it with nothing more than a small flat device to move the card backing to allow access to the front so joy of joy no industrial scissors are required.
I myself work happily with a trackpad but know lots of people who cannot abide them, maybe it is because I am ambidextrous – as far as mice are concerned – I can work left or right of the keyboard so in front is not a problem.
The length of the lead may be a problem for PC's with rear only USB ports but its small size makes it ideal for use on the move with a notebook or Netbook.
Doing my searches found the Verbatim Go Mini on the first link below at a best price of £12.17.
http://www.overstock.com/Electronics/Verbatim-Optical-Mini-Travel-Mouse/2629316/product.html
http://www.verbatim-europe.co.uk/en_1/product_go-mini-optical-travel-mouse---volcanic-orange_9474_0_35573__12459.html