Casio LK-300TV Keyboard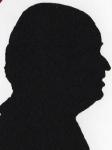 Review controls
I love music but I am no musician, however this Casio keyboard with all it's learning modes would certainly give me the best chance to at least grasp the rudiments of music.
Around twenty years ago I got an old Casio keyboard and that is exactly what it was a keyboard and little else. This top of the range offering is a world away from that. It is a five octave keyboard but what lies behind the keyboard is the guts of the unit.
It is 95cm long, 34cm deep and 3cm tall at the front increasing to 13cm at the back. Behind the keyboard are a pair of reasonable speakers - one at each end - with plenty of output for a normal room, in fact when practising I had the volume down almost to nil. Should this be too loud for others then there is a earphone socket. Between the speakers are a whole host of buttons, sliders and even a clever LCD display.
Certainly unless you are already a musician you are unlikely to get far without the 74 page manual, I have had days of fun starting to grasp the basics - not by playing scales - by playing along to tunes. The keys you should press light up to show you which to press. I am well aware that this is not the way a 'real musician' should learn however anyone wanting to play for fun can soon grasp the basics.

This is not just a piano keyboard there are in fact 513 instruments inside the unit. 15 different pianos and that's before you move onto a whole raft of electric pianos, close to 40 different organs and around 15 different percussion instruments such as vibraphone and glockenspiel. Nearly 20 different guitars and about the same number of acoustic and electronic basses. Now moving on to strings such as violin and cello and from there to around 25 different orchestral sounds. Then around 25 different brass instruments and nearly as many reed offerings. At this point we are up to 220 but sections still to come are Pipe, Synth-Lead, Synth-Pad, Ethnic and then a huge section of Tones and finishing with more than a dozen drum sets so this unit will certainly have instruments for you.
Once you start to master some tunes (either one or both hands) then you are going to want some rhythm accompaniment there are 120 different offerings from Ballad, Dance, Rock, Jazz, European, Latin and more.
You are provided with a Song Book as you progress this comes in useful but for starters there are 50 songs in the song bank and should you be into karaoke then connect a microphone and sing alone. There is also a piano bank of 50 tunes for the main part these are classical pieces but playing them in a strange instrument is great fun and even at the really basic stage the keyboard will play them for you.

As far a learning it features a three step learning program and this can be configured to rate your progress as a teacher would do. You can input your own pieces via SD card and there is a CD provided that allows a USB port to become a midi port something that is often called a joystick port and not always found on recent PC's. So this enables pieces to be written on a PC and then transferred to the Casio format and then downloaded to the keyboard.
Your lessons can be shown on a TV screen via a provided Video out lead and should this be your thing then reading karaoke lyrics from the TV screen for you to sing along to. The microphone jack is of course on the keyboard.
I am knocked out by this learning tool, the sounds it omits are close to the real instruments, a musician friend of mine tried the keyboard and was pleasantly surprised I can only marvel at the difference between the keyboard of 20 years ago and this - no comparison. In fact as you will see it gets the very rarely awarded 5x5 award.
Doing my Internet searches found the Casio LK 300TV at a best price of £165 including delivery from the first link below. This is superb learning tool and certainly worth the rarely awarded 5x5 award.
http://www.cheapelectricals.co.uk/acatalog/Casio_LK300TV_lk300_lk-300tv_lk-300_lk300tv_lk300.html
http://www.casio.co.uk/Products/Musical%20Instruments/Key%20Lighting/LK-300TV/At%20a%20Glance/