Dyson DC24 for the smaller home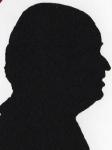 Review controls
All the bits on this unit are designed for the smaller home, from the one litre dust container to the overall height, this unit – still an upright – is designed smaller.

Size is everything or the lack of it in this Dyson cleaner. It is 108cm to the top of the handle when extended. 28cm wide and 32cm from front to back at the base this is less than 20cm at the dust receptor and only 3cm at the skinny handle.
Like all Dyson cleaners it goes through a cycle for every part, they have specific machines that test each part giving it years of wear in a very short time by almost constant action.
A small unit like the Dyson DC24 is designed for maybe a bachelor pad or a small flat. This does not mean it does not get cleaned as single people are often far more conscious about dirt and it's removal.
Its smaller head means that it can get under things that a full size unit cannot. Should there be stubborn items close to a wall then just remove the flexible hose and let it remove. There are of course the tools that do all the extra jobs like cleaning curtains etc.
The electric cable is 6metres (that bit shorter) and not quite long enough for me to do my normal rounds so a couple more plugs and unplugs are required or alternatively attach an extension lead. Mind you I do not live in a small flat.
This is the first small Dyson to have the latest action on the dust receptor so even easier to take to the dustbin to empty. The only other items that need the occasional attention are the two filters that need a quick wash every three to six months dependant on the units use.
This is the smallest unit that has a ball to steer with, I remember a lady - who will remain nameless - who demonstrated the first Dyson with a ball saying 'we gave it a ball so it's easy enough for a man to use'. These days such a comment would probably end up in a court case for her. However it is extremely easy to control and it can turn in very tight spaces, again ideal for the small home.
There are two controls both mounted in very easy finger reach at the base of the handle and on top of the dust receptor. One for carpets and the other for floors with either a very tight carpet or none at all. It works or lino and even wooden floors.
Another advantage it is very light for those who need to take it upstairs or anywhere it needs to be lifted rather than rolled. It weights only 5.3kilos.
I liked it and although I do need just a metre or two more cable to use it like any normal cleaner that is my only complaint. It is extremely easy to manage and it goes into spaces other units would not, this of course means less items to move to get a clean finish. Perhaps there is another down point the price.
I was able to test this during February and most retailers say it will be available in March at that time you may well see some change in the price it's available for.
Doing my Internet searches found the best offer to be from Amazon for £183.29, including shipping :
http://www.amazon.co.uk/Dyson-DC24-Allfloors-Upright-Cleaner/dp/B0012LIU7Q
Doing my Internet searches found this very new cleaner for $339.99, including delivery from Amazon on the first link below.
http://www.amazon.com/gp/product/B0014E7CPC
Doing my Internet searches found this very new cleaner for €372,64, including delivery from Amazon on the first link below.
http://www.amazon.fr/gp/product/B0017QNUM6
Details from the Dyson site :
http://www.dyson.co.uk/store/product.asp?product=DC24-ALLFLOORS