Hoover Hurricane Evo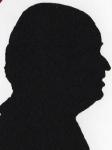 Just occasionally I get an email from Hoover about new offerings, one such arrived last week and I selected what seemed an interesting offering asking if one was available for delivery four days later just in time for my weekend cleaning blitz.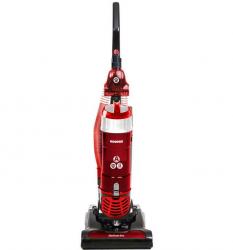 click image to enlarge
The next afternoon it arrived and it therefore sat in my hall for three days waiting to clear up the last weeks mess.
Assembly was a matter of extracting it from a tightly fitting box and finding the handle among all the accessories and hose extensions all provided. There is one screw - packed in position with a piece of tape – so a screwdriver is required.
The supplied 6 metre power cord is almost long enough to do the whole property from a single power point – another .5 metre would have done it – but that's another wish for another year.
Firstly this is one of the new range of 'legal' vacuum cleaners the older noisy models are illegal to go into stores for sale after the 1st September 2017.
Not only is this quiet it is also energy efficient with an 'A++' rating. In fact the box says 'Born Innovative Hurricane Evo Energy Efficient Cleaning'.
The decibel level of this is a maximum of 80. While of figures it is stated to be 16kWh annual rating.
The unit is described as having a 13 stair reach meaning that the vacuum can stay in one place while you move up to 13 stairs away using the long stretch hose.
Tools are provided for cleaning above floor level so curtains and blinds are covered as well as the three piece suite. That leaves pet hairs – and worse – these are covered as well welcome Hurricane Evo.
It is 1.15metres tall 30cm from back to front and from side to side.
It has a large internal bin capacity of 3litres and you can see through the semi-transparent red Perspex to see how full the bin is. Of course there are no bags to empty just the filters to clean occasionally.
It's not even that heavy at a tad over 5kilos and moves along both carpet and solid floors with ease. Two larger wheels at the back and two smaller wheels nearer the front make it easy to manoeuvre.
All the controls are on the brush base. There are five positions dependant on carpet thickness etc controlled by a single rotatable control with illustrations to show what setting for where. At the rear of the unit on the left side is the on/off foot control and on the right side the handle down from vertical control both east to use and not requiring any power or knack to use.
There is an A4 landscape User Manual of twelve sides with plenty of illustration and even shows how to clear blockages – I never had any – and even how to change a belt. Best of all it does not contain twenty pages of do not immerse in water or give to a one year old to play with safety warnings. Finally being a British product the manual is solely in English.
Over the last four weeks Hurricane Evo has been given a good test both for carpets – it's 30cm wide head goes into places my slightly wider head cleaner will not – and also the tools have been used to get to pelmets and picture rails as well as giving my curtains a shock clean in situ. It has everything I asked it to do. It's available from Amazon for £129.99including free delivery.
The Hoover Hurricane Evo is available directly from Hoover for £119.99 with free UK delivery or from Amazon for £129.99, also including free delivery.