Music from Qobuz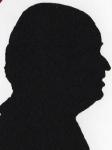 There are numerous streaming services available; few however allow you to stream in high quality. Qobuz even have a service that lets you download and keep the music that however is not that cheap. Here is a service that works providing they have the music you want.
Before you commit yourself you can try it out with the normal proviso that you only get 30seconds of a track. The two stream qualities that I had available were MP3 320mbps which is quite good and the excellent FLAC 44.1kbps which is CD quality. However even with the higher quality selected some of the time only the MP3 standard was available, this was often with music that was recorded a number of years ago.
My lack of French initially proved a stumbling block, the first screen came up 'was I in the UK' I answered yes and then had to plough through a number of screens in French, I have been told this should not have happened, I agree.
Qobuz have a range of different subscriptions with the top of the range one allowing you to download and keep the music is £219.99 per year this can be in FLAC 24bit HD. However there are several other subscriptions at a more reasonable price still allowing the streaming of WAV – where available – from £14.99 per month with two months free if you pay upfront for a year.
I was sent a trial of the mid-range offering 'Qobuz Hi-Fi' the £19.99 per month service which also has the two month free when you pay for a year upfront.
The £14.99 service covers their complete classical collection while the £19.99 covers the whole range of music including my genre Jazz.
There are also two services that only allow streaming at 320kbps, Premium at £.9.99 per month and Basic at £4.99 per month. All the details are explained on their website with a helpful graph to show which gives what.
Assuming you get past my initial login problems all should be straightforward as it was for me with everything coming up in English you can pay via PayPal, Visa or Mastercard.
During my test period I listened to a wide range of music with not surprisingly my favourite being my Genre of Jazz. They also cover Pop/Rock, Electro, Soul/Funk/R&B, Rap, Blues/Country/Folk, Soundtracks, Classical, New Age, Ambiance, Children and Humour/Spoken Word.
While there were some artists in my Genre that have little or no coverage especially some from the UK, the majority do even if it is earlier works by them.
Not only can you use your subscription on a PC but also on a mobile or Tablet with both 'i' devices and Android being supported.
The thing that may convince you is the ability to play the tracks offline. You can stream a track in either format and then by clicking a link save it to play offline, while you get a choice of either standard it makes sense – if only for space – to pick the MP3 option as you would be playing these where there is no Wi-Fi so probably from a Tablet or Phone the default amount of space these can take is 10% of available but you can change this.
I created a playlist of 18 tracks and clicked on two to be playable offline. I turned off Wi-Fi from my tablet opened Qobuz and clicked on this playlist, first it said no 'Wi-Fi' then went quickly through the playlist and played the first of the two I had selected then moved through again to find the second.
As with any subscription is there enough of what you like to make it worthwhile and that question you will have to answer yourself. This is quite easy as you can search on 'Tracks', 'Albums' and 'Artists' all before you commit yourself.
Once in you can read biographies and get certain images such as album covers. I would have liked a little more detail, if you are listening to say a quartet or quintet it mentions the leader but not the other musicians. However I found on occasions that when you return to an artist that it say found seven CD's by a couple of days later it found far more where that artist was a sideman so the information must be there.
There is a help centre which is available only from the main screen and not the Qobuz player and here while things are duplicated in several languages it should surely know where you are and which language you have chosen.
You can if you wish buy a CD – outside your subscription - at competitive prices from Qobuz and that once downloaded in open format is yours forever. If you subscribe to the top of the range Sublime subscription the normal prices for permanent 24bit FLAC CD downloads are considerably reduced, as examples a £9 album is £5 and a £15 album is £8.
I cannot fault the sound quality even when in MP3 format I spent many hours listening at my computer and even on my Tablet it should be possible to play the music through your audio system to get the most from the package.
Using the Qobuz Desktop it is easy to link a playlist to Sonos once you have added Qobuz to Sonos, there are numerous other outlets listed. The more I used this service the more impressed I was and the teething problems were in the past.
The interface is evolving all the time and I have noticed many changes during my test period, almost all of them are for the better. I will continue to add my comments as things continue to change.
More information and prices including the graph I mentioned go to the link below.