Ball Shaped Speakers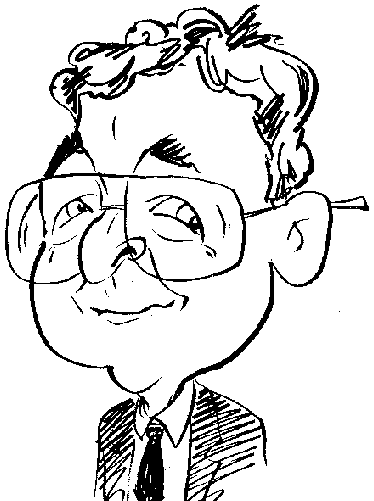 Review controls
I seem to have an affinity with speakers that have unusual shapes. This is not another example but this time from a company I had not heard of before.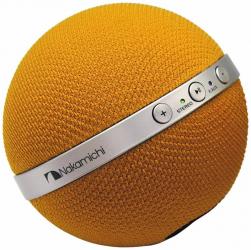 click image to enlarge
Developed by Nakamichi, the NBS 10 is a portable Bluetooth Stereo Speaker product.  For those not too familiar with Nakamichi, and until recently I would have counted myself among this group, I should explain that this company has been involved in the research and development of electromagnetism, magnetic recording, acoustics and communications since 1948.  After making products for various other manufacturers, the company has recently become more involved in the production of home cinema audio systems, mini Hi-Fi systems and automotive stereo products including the subject of this review.
The NBS 10 is a two-speaker system with the actual speakers being ball-shaped.  The speaker units have a diameter of 90mm which makes them slightly larger than a baseball or cricket ball.  The speakers are encased in a cloth covering with units being available in Black, Blue, Pink, Purple or the Yellow that decorated my review unit. 
Almost identical in appearance, the only difference I was able to detect was that one unit had a serial number which was missing from the other speaker, there was no indication as to which speaker would be for the right channel and which for the left.  A silver band encompasses the middle of each speaker.  This band contains volume up/down and play/stop buttons plus LED stereo and Bluetooth/Aux status indicators along with, as mentioned earlier, the serial number on one unit.
The lower half of the ball contains a circular panel containing an on/off power slider switch and a stereo button which seemed to have no effect whenever I pressed it.  This panel does have a secondary purpose as it provides a base on which each speaker sits to ensure they do not roll about.  Just above the circular panel is a second panel housing a micro USB port for charging the speaker and a 3.5mm jack socket for connecting an audio source that does not support Bluetooth technology.
As each speaker has its own built-in rechargeable Li-ion battery, it will need to be charged individually.  You are supplied with a special cable that has a standard USB plug at one end and then splits into two leads each with a micro USB plug at the other end.  With this lead you can charge both speaker units simultaneously from a single USB port whether linked to a computer or mains power point with an appropriate adapter.
The two speakers will automatically pair to each other whenever they are turned on.  You can then pair the speakers to the device that will provide the audio output.  To do this you will need to hold down the Play/Pause button on one of the speakers so that the Bluetooth LED starts to flash red and blue alternatively.  You will need to accept and connect to the NSB10 offering on the smartphone or tablet. 
Initially there was a good Bluetooth connection between the Nakamichi device and the chosen audio source.  However after just over an hour of playing, the signal was afflicted by music dropout – there would be a short gap in music delivery at irregular intervals.  This problem quickly became extremely annoying.  The mini Instruction Manual suggested that this problem could be cured by turning off the speakers and pairing again.  While the solution would clear the problem for a time, it did reappear later.  This problem occurred when using three different smartphones although the delay before the problem manifested itself varied and it is not one that I have encountered before with other portable Bluetooth speakers.
According to Nakamichi, you should get up to seven hours of playing time on a full battery charge from this Bluetooth stereo speaker set.  However I am currently listening to music that has been playing continuously for over 8.5 hours.  Continuously that is apart from, as I mentioned earlier, those annoying short pauses.  While a plus point, this extended playing time does not really compensate for those pauses from a product that is available from Amazon priced at £82.99.  I like my music smooth and continuous and so I can not recommend this product.