A Yamaha Multi-Function Device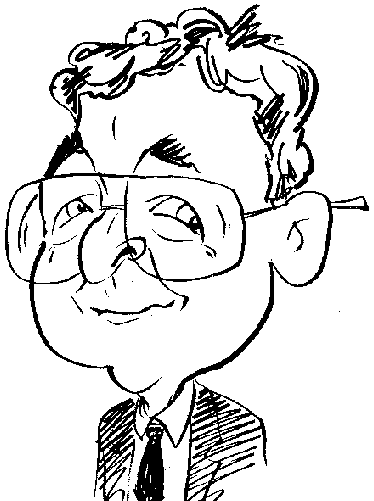 Review controls
Allowing you to play music from a variety of sources is a new product from Yamaha combining a distinctive appearance and ease of use.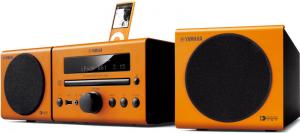 click image to enlarge
In the past I have looked at a number of produces designed to combine FM radio and iPod functionality with an occasional alarm feature thrown in for good measure. Now I have the opportunity to check out a product that brings together a CD player, FM radio, DAB radio, iPod dock and USB connectivity with a pair of satellite speakers for enhanced output. This product is the Yamaha MCR-040 which is available in a choice of ten colours. You can select from orange, brown, dark blue, dark grey, dark green, light blue, light grey, pink, red or white.
The kit consists of the main unit housing the different audio aspects, two satellite speakers along with leads and a small remote control unit. The main unit, measuring 180 x 120 x 309mm and weighing 3.6kg, features a coloured faceplate with then extends in two strips along its top. The two speakers are designed to lay flat a surface, rather than the usual upright stance, with measurements of 122 x 118 x 287mm and a weight of 1.4kg. Again there is a colour faceplate but this time there is a circular cut out area for the speaker grill.
The front of the main unit has a 125 x 20mm display panel mounted just above the CD tray that has its own dedicated eject button. Taking up a central position beneath the CD tray is a large volume knob. To the left of this knob are the power button, USB port and sockets for attaching headphones and an external device such as an MP3 player. Buttons for selecting the input source, stop and play/pause are arranged to the right of the volume control. The iPod dock, supplying charging and playing functionality, is situated on top of the box. Mains power, flexible indoor FM/DAB antenna and quick release speaker lead connections are all located at the rear of the unit.
While some of the features, such as selecting the type of input from CD, iPod, DAB, FM radio, USB and Portable, can be selected from the front panel, for full functionality you really need to use the remote control. For example DAB radio will automatically tune into Band III stations from 174 to 240MHz frequencies, however you need to use the remote control when searching for FM stations and creating up to 30 FM preset options.
Using the remote enables you to turn on/off the unit, switch between CD, iPod, USB, Portable and either FM or DAB radio depending upon the last type of radio selected. You can flip between the 30 different presets for FM and DAB radio, cycle backwards and forward through tracks plus set random and repeat options. The remote control can also be used to adjust the volume level, set a timer feature that starts the unit playing a chosen input source at a specific time for a set length of time or a sleep feature that turns off the device after a user-specified time interval.
As mentioned you can input content from various external sources. The CD tray will accept standard and mini-disc sizes. It can handle CD-R and CD-RW formats plus play MP3 and WMA tracks. Although the USB slot allows you to insert a range of different devices, the MCR-040 can only accept content from USB mass storage devices such as flash memory or portable audio players. It refused to recognise ripped tracks that had been transferred to a USB stick from my hard disk.
While I was happy with the audio output from most of the supported sources, there was one exception. Attaching an external device, in my case several MP3 players, via an audio lead connecting to the Portable socket resulted in a decrease in the volume level with audio appearing from just one speaker. After a certain amount of adjusting the audio lead, I was able to get audio from both speakers although I needed to turn up the volume by several degrees in order to get a reasonable level.
Overall audio quality was of the high standard I have come to expect from Yamaha. The MCR-040 makes use of Advanced Yamaha Active Servo Technology. This feature permits the speaker and amplifier to work in conjunction to cancel out impedance issues enabling the speaker to produce a cleaner sound.
The Yamaha MCR-040 is a well-made piece of kit that is easy to set up and is capable of producing excellent audio quality from most input sources. Obviously the use of the coloured faceplates mark this product as being more suited to a modern rather than traditional environment. The price of this model, set at £220, reflects the functionality you get from the product and its build quality.
http://uk.yamaha.com/en/products/audio_visual/hifi_systems/micro_components/mcr_040_orange_g/?mode=overview