The Cloud on your Desktop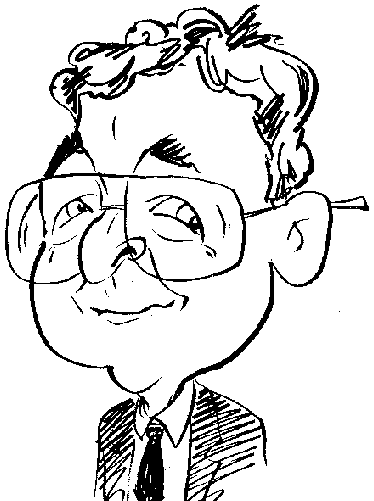 Review controls
Western Digital, or WD as it is referred to by friends and family, is best known for its hard disk products in various formats. It is therefore not surprising that the company's next product is based on one of its hard drives. Basically this is a method of providing the user with Cloud-like services while retaining full control over their content from their local base.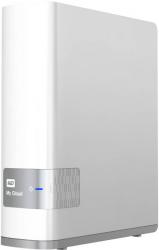 click image to enlarge
This Western Digital NAS solution, appropriately entitled My Cloud, is currently available in 2 and 3TB versions with a 4TB product due in the near future. Along with its local and network capabilities, the My Cloud offers Cloud-like access to remote devices via free downloadable apps for the iOS and Android platforms but more on this aspect a little later.
Encased in an upright white box with dimensions of 170.6 x 139.9 x 49mm (H x D x W), the My Cloud device is predominately Apple White in colour with some metallic silver embellishments. The My Cloud is designed to stand in an upright orientation. As it is a fan-less unit, and needing a fair amount of ventilation, there is no option for it to be positioned on its side which would have been my preferred choice but that is just a minor issue.
Opting for a clean-cut look, the My Cloud does not feature an on/off switch although there is a power/ready light on the front of the box. Cooling vents run along the top and down the back of the My Cloud unit. Also located at the back of the unit, conveniently out-of-sight, is the power socket, Gigabit Ethernet port, USB 3.0 expansion port, cable lock port and reset button.
According to the various WD representatives at the launch event, setting up the My Cloud is a simple and straightforward operation. The rather simplistic Quick Start Installation Guide, consisting of illustrations and URL's certainly helped re-enforce this opinion. And to a degree setting up the My Cloud was hassle-free as you attach the supplied power and Ethernet cables although it would have been appreciated if WD had used some of the supplied storage capacity to include the necessary software rather than make the user download it.
Once you have downloaded the 152MB of software, this will set up the necessary My Cloud environment. An icon will be added to your desktop giving you access to a password-protected Dashboard application, shown in your browser, allowing you to check out and adjust various features. You can check on the drive's capacity and the type of files taking up space. Users and Cloud access can be assigned and you can also create Safepoints using attached devices so that your content can be restored in case of damage. You also get a second icon for access and viewing certain content on My Cloud via Windows Explorer.
Western Digital also provides some other applications which can be downloaded on your main system. Taking up a further 107MB, you can download My Cloud for Desktop, WD Smartware and WD Quick View. The My Cloud desktop application allows you to set up favourites, add and access content to your personally named account and public offerings. WD Smartware provides the Backup and Restore capabilities for this device if you are a Windows user while Mac users can use Apple Time Machine to backup their data. The process was a bit like watching paint dry as a test run backing up 222GB of data took 5 hours 35 minutes when given full control of the host computer. As its title indicates, WD Quick View does what it says on the tin and lets you view your content.
As well as accessing your content locally, WD has developed apps for both the iOS and Android platforms. When you first run these apps, you will need to enter a code number (in the case of an Android device this had 12 numeric characters0 which will be supplied by the WD software on your host system. You will then be able to access your content via your mobile device as you view documents, videos, pictures and listen to your favourite music. The mobile app also lets you email files to others via a link to the appropriate content. Currently this feature does bring up a warning message for the recipient. You can ignore this warning but it is something that Western Digital does need to take a look at as soon as possible. There is support for services such as Dropbox, SkyDrive and Google.
By using the USB 3.0 port at the back of the My Cloud device you can add an external drive to expand the capacity of the WD product. This USB 3.0 port can also be used to upload photos direct from a camera so freeing up space on the capture device.
I have been looking at the 2TB version of this product which is priced at £129.99. The 3TB version is available at a price of £159.99. As yet I have no pricing information regarding the forthcoming 4TB unit. My Cloud is compatible with Windows XP (SP3) and later, Mac OS X Mountain Lion, Lion and Snow Leopard as well as DLNA 1.5 and UPnP enabled devices plus iTunes server support. This is a useful device but one with a couple of teething issues that I feel Western Digital does need to look at in the very near future.