BlackBerry Playbook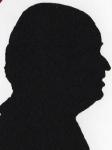 If you say BlackBerry to any one under forty they probably thing smartphone. If over sixty they thing of a berry growing wild picked in late summer. Here for all it's the BlackBerry offering into the very crowded Tablet market place.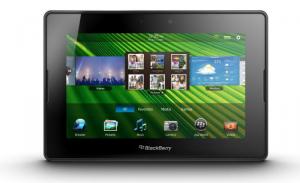 click image to enlarge
Think Tablet and PC, Android and Apple come to mind, so does another have a chance even one with such a wide user base as BlackBerry. Shortly before I got this Tablet a great number of people in the BlackBerry area were hit by several outages and realised how much they relied on a single small object to control their working lives.
It is 19x13x1cm and while it will just about fit in a large pocket it is more a bag sort or tool. It weights a little over 400grams. It comes with a simple fabric slipcase.
Assuming you use it in Landscape format the top has on/off – and + volume with play and pause in between. The DC socket is far right. Both sides are clear so no danger of a finger or palm knocking something. The rear only has the larger 5MP camera.
The viewable screen is 15.4x9cm which gives the diagonal imperial measurement of 7inches. While the screen is reflective the surround although black is more matt so fingermarks are not a huge problem in the centre of the top surround is the lower 3MP camera idea for those who want to make VOIP video enabled calls.
The bottom has a micro USB and micro HDMI socket and one to allow you to have an optional docking cradle. Mine was the 16GB version – they also do 32GB and 64GB – the screen resolution is 1024x600 and it has 1GB or RAM and a dual core 1GHz processor.
It claims 'up to' 10 hours batter life, while with care I got just about to a working day 10 hours was beyond me.
Flash as well as HTML5 support is there and that means certain sites are more useable than with other operating systems.
The interface is quite easy to learn and after only a short while everything is intuitive and therefore easy to master.
Video on it does look good; it is sharp and crisp with good contrast. Both the cameras produced excellent results in daylight.
Android and Apple seem to have the lead in Apps and while there were Apps available not the range available for the other two.
Of course it works with any BlackBerry smartphone and allows viewing of email, BBM, addresses and calendars.
By the time you read this the Play Book will have been available for the best part of a year and the biggest step forward has been a substantial price reduction. It will of course be something to use within business but I am not sure if it will catch on with the end user. Power Point for example is well displayed but those wanting games may find it more limiting.
Maybe the biggest minus is the lack of 3G support. The sound was surprising good from speakers that hide at the screen edges.
I found the 16GB version for £221.94 including delivery which is a lot less than it was at launch last year; this price drop may just give it a chance.
http://www.amazon.co.uk/gp/product/B004UL34EY?ie=UTF8&tag=gadge0a-21&linkCode=as2&camp=1634