Dragon 9.5 Wireless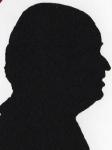 Review controls
This Nuance software is now Vista compatible and the version I am looking at here comes with a wireless (DECT) headset that works superby.
Buy Now
Dragon 9 - Wireless Edition
From £160.75 at Amazon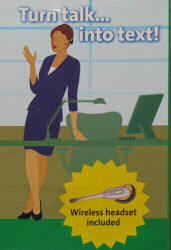 My original review of Dragon Naturally Speaking V9 is over a year old but only now have I managed to get hold of the version that I requested at the launch of the product that the demonstrator walked up and down the large room whilst demonstrating, true Wireless technology using a DECT headset.
The product I reviewed nearly a year ago came with a standard corded headset (it is cheaper) and this version has a Plantronics DECT headset that if you purchased it separately would cost as much (if not more) than the package on sale here.
Whilst I tend to use Dragon only infrequently I can see anyone who is tied to an office really getting the best from it especially when they can move around using this DECT headset.
The initial training is vastly reduced on what was required with earlier versions. The accuracy with almost no training is very good. You do not need silence in the room and in fact I had a TV on in the background during a lot of the time. In fact using this you can be looking at the TV whilst talking. I say talking as that is what you do and certainly not - the - single - word - that - one used to use.
Should it get something wrong teach it. Things such as ice cream and I scream are very similar in sound. You can still go back later and do some training and certainly give it some documents and emails to work with as it will quickly learn your sort of statements.
Everything I said about V9 still applies here and you can read that review published on the 16/10/06 by clicking on this link.
One feature that I did not find in V9 but that is now shown working in 9.5 is Auto Punctuation, this only inserts commas and full stops but can work well leaving you to insert the question and exclamation marks.
Version 9.5 supports Vista and in fact on installation it tells you there is a free upgrade to 9.51 available. I am not a huge fan of authentication but it's a fact of life and does not take long but of course you do need Internet connectivity.
I do have a gripe - not with the software - but with the supplied Plantronics DECT headset while putting it together is not hard the (ten page) user guide needs to be downloaded in PDF format from their website, surely it would not have taken up that much room on the Dragon CD, or dare I say a dirty word these days provide a printed copy in the box.
In the near future I would like to try the mobile version while I have had limited success using a voice recorder I see that Dragon now use a Philips machine in the mobile version rather than the Olympus one they used to put in. Just think for all those out and about, speak into a voice recorder and when you get to the office connect up the recorder switch on Dragon and see everything on the page as fast as you speak. Yes remember whichever version of Dragon you use you speak at a normal rate and while on occasions it can be a while before it catches up it always seems to and then everything is there ready to be saved, emailed or printed.
Doing my Internet search found the Dragon Naturally Speaking Wireless product at a best price of £160.75 from the first link below.
http://www.amazon.co.uk/Nuance-Dragon-NaturallySpeaking-Wireless-PC/dp/B000GTCPF8