Dragon 11.5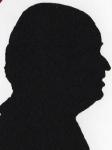 Review controls
This is the latest version of the excellent voice recognition software from Nuance. Dragon were at one time a competitor and some years ago they became a Nuance purchase, now it is not only the best speech software but the easiest to use.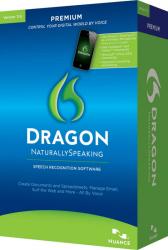 click image to enlarge
Installation is straightforward, it took 12 minutes and installed 3.5GB of files including extra Microsoft files not already on the PC, you will need to speak into the provided headset to test your audio, and somewhat surprisingly to me it said my audio test failed. I repeated it and it failed again but I saw it also said I could continue.
While 'training' is no longer essential you do really need to speak some sentences to allow it to get used to your voice. At this stage saying the punctuation is not required but as soon as you start using it for real you will so it is good practice to start now.
You need to talk normally and basically ignore the screen, even on a fast PC Dragon will be behind your speech as it does not understand single words but phrases and this is what provides the products marvellous accuracy.
Take LIVE (as opposed to DEAD) and LIVE both words are spelt the same but used in different ways so knowing the whole phrase helps the product out, other words such as RIGHT and WRITE sound the same and again used in a phrase helps the product decide which you wanted. Another example is TO, TOO and TWO.
In my tests it knew what I wanted and in most of my tests the results were perfect in fact far better than me relying on Words spellchecker to correct my typing. Of course the product is now far more than a Word Processor add on, with practice you should be able to control almost your whole PC experience as it understands commands.
Excel is a great example where typing columns and rows of figures is prone to mistakes saying them is more accurate.
After the initial speech session – only a few minutes – it asks to be given some documents and emails etc to analyse simply so it understands the way you speak better, this is an excellent way of making Dragon understand you.
The odd word mistake will occur and while initially it will be quicker to just type it correctly don't do that as when you do the program does not learn. Take the time to tell it delete that word and insert the correct one even if it needs to be from a list of similar sounding words.
In everyday speech and use there is no reason why it cannot be all but 100% accurate. The more you use it the more it learns and getting used to speaking the Windows controls teaches you so your productivity is raised.
In their advertising they say 'welcome to a hands free world' while this can never be truly so unless you never turn off your PC it can be 'almost hands free'. Of course for those with disabilities this is great providing they have a steady voice then lack of hand control or even lack of hands can be coped with by Dragon.
The latest offerings are Home and Premium, I looked at the latter, the price differential is around double for the Premium. The second link below has the differences between the two products in a chart; it also lists the PC requirements.
Doing my Internet searches found Dragon 11.5 Premium on first link below for £104.97 with free delivery.
http://www.amazon.co.uk/gp/product/B0053WX3CW?ie=UTF8&tag=gadge0a-21&linkCode=as2&camp=1634

http://shop.nuance.co.uk/store/nuanceeu/en_GB/Content/pbPage.landing