Dragon Professional Individual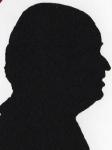 This is another very mature product. When it first came out it was a new way of working by speaking to your computer, now many imitators are available, even Microsoft spawn Cortana. Here however is a product that requires almost no correction.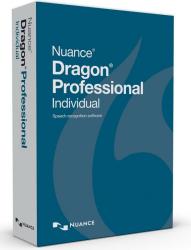 click image to enlarge
The previous version that was on my work PC was 11.5 and once you start the installer this version 14 requires that the earlier be removed before install but you can keep your speech files.
Enter your serial number and then the installation starts with nothing appearing to happen apart from the DVD drive spinning then after around four minutes files start installing. After around 10 minutes the setup is complete and unless you choose to Activate then you enter 'up to five uses' before you must do the activation.
The install takes just under 1GB of hard disc space.
There is a new DragonBar which is far smaller and quite compact however those that prefer the larger bar it is still available. After a couple of uses it offers to learn from your document and emails.
One little niggle is that the Dragon Bar – especially the original one – moves icons that might otherwise be in that position.
Training always used to be something that took time and you read pages from books as laid down on the screen. This is still possible and it will get nuances from your speech pattern. It is however possible to get working with only a couple of paragraphs, best of all these tell you exactly why you are doing the reading so that you can link your voice, any background noise plus whatever microphone or headset you are using and Dragon.
I was surprised that V14 comes in a box with nothing else not even a basic headset, I know earlier versions have given quite sophisticated headsets, this to me is a mistake as people will try to use totally unsuitable microphones and decide that the software is faulty rather than the hardware.
The new DragonBar takes only 2.5 cm of space in the centre of the top of your monitor or panel, when expanded this increases to around 17.5 cm. The original DragonBar uses the whole of the top of the screen in a vertical bar of under 1 cm. You can mount the DragonBar in other places around the screen but convention says it should be at the top.
In normal dictation I get 100% accuracy even with quiet music playing in the next room. The claim used to be 99% and I seem to remember more recently 99.7% but all this depends on the way you speak.
No longer do these programs recognise a single word but instead go for a phrase or even a whole sentence that is why there is normally a lag between you saying the words and them appearing on the page. This is how the accuracy rate is so high, it also tends to make any spell checker you use redundant for normal words.
For those whose documents include strange phases these can be taught and provided a shortcut key.
Even quite senior people are expected to produce their own documents these days so those with two finger typing will especially like Dragon.
Dragon 14 is available from the link below for £279.99 or £169.99 from qualifying upgrades.
http://www.amazon.co.uk/gp/product/B0144LL4WI?ie=UTF8&tag=gadge0a-21&linkCode=as2&camp=1634
http://www.nuance.co.uk/for-business/by-product/dragon/dragon-for-the-pc/dragon-professional-individual