Dragon, the best way to speech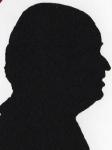 Review controls
The numbers of people producing speech software are reducing and Dragon is the main player in the PC part of the market, they are now part of Nuance. So what advantages does version 11 have to make you rush out to purchase?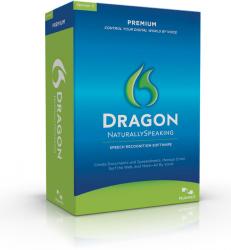 click image to enlarge
First the bit that may confuse, the various versions now have new names, what was Standard is now called Home, what was Preferred is now Premium (the one I am looking at) and then there is Professional and Legal.
While I am not a heavy user of speech software I have used it in some form or other for around ten years. The main difference now is that 'training' is not essential to get reasonable results. As little as fifteen minutes after installing you can be dictating quite effectively. I remember when reading Alice In Wonderland or the Hitchhikers Guide to the Galaxy for page after page was a basic requirement to getting decent results.
The claim of '99% accuracy' is not hype and with general use over a few weeks you will get this and perhaps a little more. The real secret I have found is to bite the bullet when it misunderstands you and go back and use it to correct you and not take the initial quicker answer to just type it correctly yourself as this way it will never learn.
While typing and using a spreadsheet may seem the main uses for a program such as this there is a lot to be had from letting it control Windows, here you do need to learn the syntax it requires to get the best from it.
Many of the claims are the same as those made for version 9 or version 10 but now it can work not only in the 32bit environment but also 64bit so the extra memory your latest PC or notebook has can be used for both enhanced thought and speed the latter best seen in the lack of time taken between you speaking and the words appearing on the screen.
Maybe the main difference today is that recent versions interprets the whole phase rather than just trying to work on the single word, this of course gives a far more accurate result. If you listen to a person you have never met before who has an accent strange to you initially you will understand only a small proportion of the words however if a whole phrase or sentence is spoken you fill in the gaps and quite quickly you begin to understand.
While it will work with Windows XP (SP2 or later) it does require at least 2.5GB of hard disc space and at least 1GB of memory in Vista and 2GB of memory in Windows 7 it also requires a minimum of 512MB of cache. As with all these figures the more the better especially if you are running the 64bit version that really uses it.
Using phases for commands are fairly flexible so 'italicize that' 'make that italics' or 'italicize the last paragraph' will all give the same result and believe it or not it learns your style so if you move to another PC do take your voice files with you and then you can carry on from where you left off with it speaking more of your language.
The product I was sent comes with a corded headset but it can work with a wireless (Bluetooth) headset and it is even possible to use certain voice recorders by such people as Philips and Olympus to dictate out and about then import into Dragon when back at base so it is not even essential to have a PC with you to dictate your letters etc. However if you want to use Bluetooth or Dictate on the move the same version can be purchased with one of those devices as standard for around another £50 so this could be a cheaper way to get untethered.
For anyone who struggles with finger movements such as missing letters or typing the same word twice then try using voice software. The time you save correcting documents will fall and you can always talk faster than type.
Doing my Internet searches found Dragon Naturally Speaking Premium at £84.97 from the first link.
http://www.amazon.co.uk/gp/product/B003ULO26E?ie=UTF8&tag=gadge0a-21&linkCode=as2&camp=1634