A Food Processor for All Seasons - the Kenwood Multipro FP730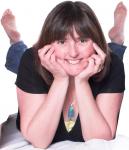 A time saving, easy to use, easy to clean food processor with a multitude of uses to bring the fund back into cooking, and all for just under £100.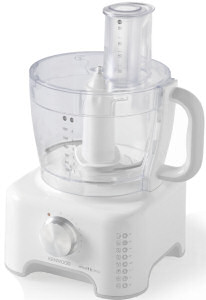 Extending our look at gadgets for your kitchen, this week I tested the Kenwood Multipro Food Processor (Kenwood FP730). Another excuse to donn the pinnie and get cooking! The Multipro has an extensive range of uses, combining as it does the jobs of separate mixer, whisk, smoothie maker, juicer and liquidiser. For anybody who takes their cooking seriously, this food processor can take the place of many individual machines. As with all the Kenwood products I have tested so far, it is terribly easy to understand, to use and to clean. The basic bowl comes with a long list of attachments. It's easiest just to list these first:
mixer with knife blade for general mixing
dough blade for bread making
twin beater geared metal whisk
thin and thick shredding disks grating
julienne style chipper disc

geared citrus Press
mill
mini processor bowl - for small portions, eg pesto
centrifugal juicer - for hard fruits and vegetables
canopy for stopping very liquid mixtures spluttering at you.
I chose to make some basic recipes to try out the various functions, starting with Victoria Sandwich mix. Using the basic bowl and blade attachment, I merrily put in all the ingredients, turned on the mixer for about a minute and high presto, cake mix in 1 minute! Fabulous. And yes the results were perfect. The mixture before cooking was smooth, and the cake rose well and tasted gorgeous.
Next onto the dough blade. I'd not used one of these before, but yet again, popping the ingredients in and mixing for around a minute or two - voil