Aldi 16GB Digital Camera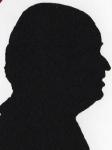 This Maginon Digital Camera goes on sale in Aldi stores on Sunday, as with almost all of these offers when it's gone there are no more. This is an ideal Xmas present and rather than having to then purchase an SD card and case both are supplied in the box.
Firstly it looks expensive – it isn't – second it takes good images – even at lower resolutions – and third as the SD card and case are supplied its ready to go – even a wrist strap is provided – lastly the price is an amazingly low one for such a good camera.
My suggestion is get down to your Aldi today as tomorrow they may all be gone.
It is 10.5x6.5x3.5cm the last figure is the width which can increase by another 4.5cm when fully zoomed in. It weights 237grams.
Size is not everything but here the 16MP images are rather good and even when using the 24x optical zoom images stay clear and sharp. However I would rarely if ever use full zoom as with such a lot of lens movement there will always be some noise on the image even when you stabilize the camera or better still use a tripod.
Starting at the back there is a 6x4.5cm TFT display and to the right of this a quick video button, captured image display then the ubiquitous five position joystick, composing image display and finally image deletion.
Either side can be the attachment point for the wrist strap.
The base has the battery bay door behind which you insert any SD card (remember a 4GB card is supplied), also on the base is a tripod screw and the entry point (also behind a hinged door) for A/V out and USB both leads supplied.
The front right has a slight bulge ideal for holding in the fingers leaving the thumb available to use the shutter release.
Lastly the top of the camera that has a manual pop up flash and button and this is directly behind the lens and never closer than 5cm to it. Next the on/off button and then slightly forward the shutter release with wide angle / telephoto control around it. Lastly a five position wheel whose settings are voice, intelligent scene, auto, scene mode (choice of 19) and finally art mode where effects can be added to images.
Normally I always suggest starting in Auto mode but here Intelligent Scene may be just as good a choice.
There is a 64 page Instruction Manual (not as so many offer a Quick Start Guide in 'x' languages) all in English and all the controls are explained in detail.
There are seven different photo sized from 4608x3456 down to 640x480. Each size can be saved in Fine or Normal quality. Videos can be captured in 1280x720 or 640x480. There is a choice of Automatic or seven specific white balance modes and ISO can be Automatic or a range between 64 and 1600. Focus by default will be Automatic but Macro, Super Macro and Manual are all available.
My test period was only a matter of days but I managed to try most features in that time and these included some low light shots and also using flash. I did find some sunlight and even when it's low in the sky as it always is at this time of year the TFT is still quite viewable.
I took images at full resolution (16MP) and down to 5MP which is still plenty for an A4 image.
The Aldi Maginon Superzoom Digital Camera SZ 24 is available from Sunday 17th November at Aldi stores for £119.99.
https://www.aldi.co.uk/en/specialbuys/sunday-17th-november/product-detail/ps/p/super-zoom-camera-sz-24/
If you are looking for a tripod I see Aldi also have one for £12.99 and that would make the purchase complete.