Hand Controlled Lighting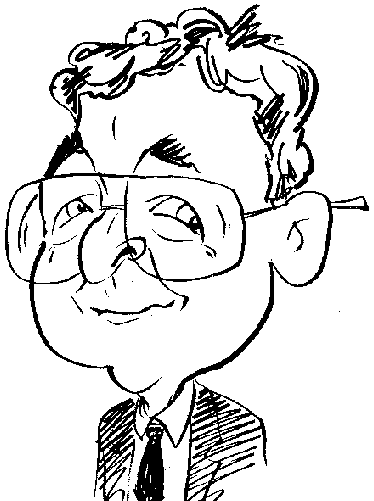 Giving your table lamp a helping hand is easy and possible with a product available from Prezzybox.com.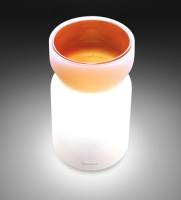 Recently I had the electric lighting system in my home rewired. The positioning of some lights, which I am still adjusting to, was moved while, in a couple of cases, cord-pulled switches replaced other types of on/off methods. One innovative technology that I did not consider as part of the rewiring process was the use of hand movements to control various lighting conditions. However this next piece of kit has allowed me to check out what might have been if I had gone down this particular road in modernising my home environment.
Designed by MATHMOS, the Airswitch tc is a free-standing table lamp that response to control through the use of hand movements. Unpacking the device reveals that it consists of the main smoky glass shade and a coloured glass insert. In the case of the review sample, the insert was coloured silver while other colours available include red, orange, green and blue. The glass shade, with a height of 245mm and a diameter of 132mm, houses a couple of sensors for detecting any hand movement and an E14 40W opal, candle shaped bulb. Connecting to a power source is via a 185cm power lead.
After attaching the lamp to the power source and adding the insert, you will need to position the Airswitch device on a flat surface with a minimum of 150cm of free space above it and make sure there is not another light fitting above it or the environment is not too bright. The Airswitch lamp is controlled by an invisible beam that is directed upwards through the mouth of the shade towards the ceiling. When the beam is broken by the movement of a hand or other object, the sensors react by adjusting the light according to the perceived interruption of the beam by a movement of the hand.
You can turn the light on or off by moving your hand in a steady horizontal motion over the top of the shade. Placing your hand directly above the light source and then moving it up or down has the affect of adjusting the brightness of the light. The Airswitch remembers the current level of brightness even when it is switched off or unplugged. While deliberately controlling the light is straightforward, there were a number of occasions when the light was turned on or off accidentally. This was due to an involuntary movement such as reaching for an object.
As an ambient light source the Airswitch is effective and can prove to be a talking point. However you should be aware that it can be affected by objects, such as an inquisitive pet, other than a hand. A multi-lingual instruction booklet is provided and this is not too handicapped by an occasional typo. Available in a range of colours from Prezzybox.com, the Airswitch has been priced at £39.99.
http://www.prezzybox.com/products/index.aspx?pid=4489