The Ricoh PX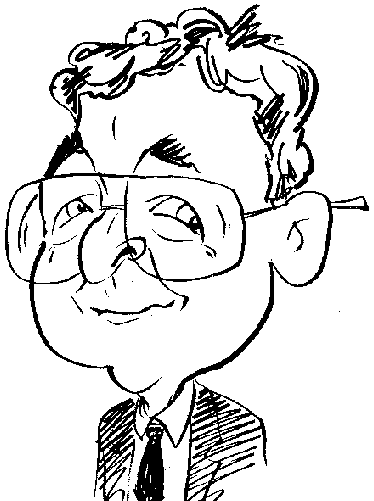 Review controls
Available in a choice of lime green, champagne silver or black (as in the case of the review model), the Ricoh PX is a waterproof, shockproof and dust-resistant digital camera. Perhaps I should have included the word "compact" into that description as the camera certainly qualifies in this respect. The camera's dimensions are 100 x 55 x 21.3cm in whatever mode or zoom level is currently being used.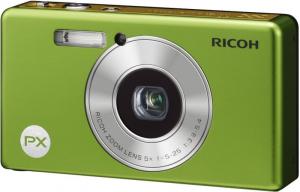 click image to enlarge
This 16 megapixel camera features a 2.7-inch transmissive LCD rear-mounted screen displaying 230,000 dots. The screen has a protective coating and is your only means of lining up a scene for capture. The protective coating was not very effective as there was a small scratch on the screen by the time the review model made its way into my hands – the coating also did not help with keeping finger smears to a minimum. While capable of displaying a clear image, there was a momentary loss of focus whenever the camera was moved even slightly. Admittedly focus was quickly regained but it was off-putting until you got use to this idiosyncrasy.
Positioned along the right side of this backlit screen are various selection options. A three-way swivel switch allows you to select whether the unit's flash facility is turned on/off or works automatically when required. A red button allows you to activate video capture mode plus rate your favourites when viewing captured content. A circular directional pad gives you four way movement through menu options including selecting the premium shooting mode and exposure compensation. Buttons for playback and the dual functionality of a self-timer or delete depending upon the current mode.
Keeping the camera's microphone and speaker company on the top of the unit are the power and shutter release buttons. There is also a small lever, a bit too stubby to be called a joystick, which allows you left and right movement to adjust the zoom feature whether in capture or replay mode with the latter also offering a thumbnail view.
The camera is powered by a Ricoh DB-100 rechargeable battery pack which slots into a concealed compartment on the base of the unit. This compartment also holds an SD card (not supplied) plus the sockets for HDMI and USB connectivity. I was a little disappointed to discover that the cover for the battery compartment did not automatically lock itself when it was closed – you need to manually slide the tiny locking switch.
The unit's power button is flush to the body of the camera which does help ensure that the device will not be turned on or off accidentally. Start up occurs within a couple of seconds. Pressing the centrally positioned Menu OK button on the directional pad gives you a choice of three setting categories. You can select from four volume levels, eight megapixel/aspect settings and make adjustments to various advanced shooting options that include white balance, ISO settings, exposure compensation, movie size and shake correction.
For a quick selection from a range of pre-defined capture settings you can use the Premium option from the directional pad. You can select from some familiar subject matters such as portrait, night scene, sports and snow plus one or two more obscure subjects that include auction, sweets and cooking. Adjustments can be made to the brightness level and zoom setting. Being more use to the forward and backwards control for zooming, I found it a little difficult to adjust to the left/right movement of the switch required by the Ricoh PX.
While this camera is classified as waterproof, there are a couple of caveats. You should limit your underwater activity to a maximum depth of 3 metres. Furthermore a period of 60 minutes should not be exceeded when taking photos underwater.
The Ricoh PX comes with 40MB of internal memory. This can be expanded up to 32GB using a SDHC card. You can also useEye-FiSDmemory cards that can automatically upload photos to a computer via Wi-Fi. Unfortunately, due to a lack of the appropriate media, I was unable to test this feature. Image browsing software is provided on the camera for installing on a Windows or Mac computer.
While I am sure that many will appreciate the compact design of this digital camera, I found it a little too small for my taste. The main problem was trying to keep my fingers away from the lens when holding the camera in my normal manner. Other than this, and the zoom method of control, I was happy with the performance of this camera.
The Ricoh PX should suit those looking for a small camera able to provide a range of features with the bonus of the underwater facility. Ricoh has priced this camera at £179.99