Skypephone S2 from 3-mobile

Published Oct 9, 2008 Author
petew
Review controls
Skype, originally bound securely to your PC has now flown the nest. With the Skypephone 3-Mobile have given Skype it's wings and let you take it out and about with you
Buy Now!
Skypephone S2
Available free on contract
(£12 per month)
£69.99 on PAYG or
£99.99 for two handsets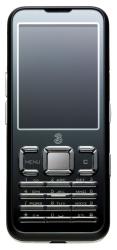 click image to enlarge
In the highly protective telecoms arena new technology is almost invariably seen as a threat and viewed with a very wary eye by established companies. Thus it was with Skype and the whole "Voice over IP" (VoIP) concept. Mobile ISPs have felt especially threatened and this probably accounts for the usage limits in place for many mobile data tariffs - if you make the data bandwidth expensive people are less likely to squander it on phone calls.
How refreshing to see a company like 3-mobile break the mould once more and embrace the upstart technology. Not only are they more than happy for you to use Skype, the data traffic used doesn't even come out of your data allowance (in fact you don't need a data tariff at all to use the Skypephone).
Skype on the go
The Skypephone will allow you to make calls to other Skype users. There is some confusion over the role of Skype Out (which allows you to call real phones cheaply). It appears that you can use Skype Out only to call abroad, which would seem to be a fairly arbitrary restriction and shows that 3 are not beyond protecting their own revenue! You will however be able to call all your other friends on their computers or on their own Skypephone.
You can have the Skypephone S2 either on pay-as-you go (PAYG) or on contract. In the case of PAYG each time you top-up with a minimum of £10 you're access to the Skype service is then activated for 90 days. On contracts of £15 per month or more the Skype service is free.
Skype call quality is always somewhat variable and depends as much on the hardware in use at the other end as much as your own. I made a number of calls to people with dedicated handsets at their end and call quality was very good - no perceivable echo and an acceptably short delay. You can also use the phones speaker for hands-free use and again this worked well.
Although Skype headlines the on-line feature list of this phone, it also comes preconfigured to provide access to Facebook, MSN Messenger, Google (search, map and mail).
Beyond Skype on the S2 : features and functions
Visually the initial Skypephone was a little a little clunky - so you had a choice of a good phone or Skype - not both. The S2 is a different story. It's sleek (102.7 X 45 x 14 mm, weighing 95g), highly functional, fits perfectly in hand or pocket and, of course, gives you access to Skype. Looking at the standard features you get a 3G mobile, camera, bluetooth, media player (supporting sound and video). The screen is bright and clear 2.2" with 320x240 resolution. The rear of the device has the lens for the camera along with a sturdy metal cover over the battery compartment.
Menu navigation was reasonably clear and responsive, something that can't be said for a number of phones I've looked at recently!
The camera has a 3.2M pixel sensor with lens on the rear of the device. Unfortunately there's nothing to protect the lens, and no flash. Given the quality of most camera flashes the latter isn't a huge ommission! The camera will capture still images in various resolution and has a video mode. Video capture is at 320x240 resolution but with a very low frame rate. Useful for capturing that important moment if you don't have a decent video camera to hand. Video is effectively on a par with other phones I've tried.
Skype is now very popular in the business community and the professional looks of the S2 won't make it look out of place. Built in Windows drivers that you can install simply by connecting the phone to your computer will provide you with wireless Internet access on the go.
Internal memory is a fairly limited with around 50MB and not available via USB. This can be supplemented with up to 4GB on a microSD card. With these cards costing as little as £10 for 2GB simply buy one at the same time you get your phone. The memory card sits under the battery but given that data can be transferred to and from computer via the supplied USB cable you're not going to have to get access to the physical card very often if ever.
Media Player
Built in music and video playback make the S2 a decent media player when on the move. With one of these in your pocket you'll not need another music player. Using your phone as a media player also avoids missing calls because you can't hear your phone (have you done that as well?). I paired the Skypephone quite happily with the Motorola S9 Bluetooth stereo headset - the two making an almost perfect combination.
Although the player claims video support this is definitely more of a tick-box item. Video playback is limited to 320x240 - attempt anything larger and you get an error. Scaling a video to exactly 320x240 resulted in playback, but with very poor performance - managing around 2 frames per second and completely our of sync with the audio.
Scaling back further to 208x176 resulted in reasonably smooth playback, but of course the resolution is very limited. Watchable as long as you use the scaling function when you're bored and stuck waiting for a train - but don't expect iPod quality!
Summary
With the Skypephone S2, Three-mobile continue to offer their customers products and features they actually want and avoid the temptation to follow the herd and charge a fortune. The original Skypephone was a great concept. The feature and design improvements in this new device only serve to increase it's appeal.
I can see the Skypephone filling a good few stockings this Christmas - especially by parents that have heard "I was out of credit" one too many times when listening to excuses for the late return of teenagers. With Skype at both ends they'll never have an excuse for being out of contact!
Pricing is also such that it's not going to break the bank. The Skypephone S2 is available on PAYG for £69.99. More than one child? You can buy two at the same time for £99.99. If you just want a minimal Skype phone for your absent teenagers then the original Skypephone is still available for £39.99.
If you want a Skypephone yourself on contract then it's available free of charge on all monthly plans from £12/month upwards. Full details of Skypephone S2 on contract available here.