SMEG FAB32 Fridge Freezer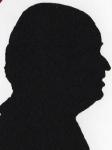 Review controls
Last year I told you about my freezer purchase, since then I have asked several manufacturers for review units, most seemed not interested but when I met a gentleman from SMEG at a recent event he was, so here is there current offering.


click image to enlarge
SMEG are best known for their high end retro fridges. Here however a fridge freezer that still has that retro look, however the energy rating is A+, just like exams the smaller the letter the better for energy use – it costs less to run.
They do a range of ten colours. Mine was pillar box red but even brighter and the finish is exactly like a brand new car, what surprised me was that even after two weeks of use it still looks bright and shiny after a damp cloth wipe-over.
It's big! I was once six foot and it's as tall as me - the exact figures are 1.77x.59x.67 metres but add another 5cm to the depth for the door handles. You will also need another 40cm to open the doors fully. While this may not be necessary to get things in and out of the top part the fridge you will need this clearance to get things out of the freezer.
There are a range of shelves for the fridge but it is technically possible to have 42cm of depth available to be used. The available width is 52cm. Four glass shelves are provided as well as vegetable trays and even a bottle rack.
I was a little surprised that the door fittings -milk and bottle storage egg racks etc- are not fitted but you have to clip them into place. After the shock had worn off this does mean that complete removal for cleaning is possible and simple.
The available freezer is 42cm deep and 44cm wide, this means more to me than '103 litres' my maths never stretched to making measurements into what I always understood to be a fluid. There are two trays and a shelf with a front. Surely fluids in a freezer are something that just should not be. At the end of my review once the freezer was emptied I checked the inbuilt thermometer and found it took two hours to rise 6degrees with the door closed this was -17 to -11.
The thermometer is inside the fridge on the edge inside the door along with other controls so if the freezer did malfunction you would have no warning unless you opened the fridge door but when you do if the reading is too high as it was when I first loaded it not only does the thermometer tell you so there is also a red LED.
It is possible to get this unit with either left of right hand hinges, the one I had was hinged on the right side of the unit. There is a hinge at the top and another at the bottom with a dual unit in the middle used by both the doors.
Even when first turned on (leave for at least two hours once it is put into position before you plug it in) it was quiet, in fact so quiet that the only way I detected and noise was with my ear to the side and I suspect this was more of a tiny vibration than a noise. There is a single adjustment on the front left and really only required if your floor is less than smooth and level; the instructions booklet does say the unit should tilt slightly back.
The lorry that delivered it had the name of the Transport Company and also SMEG on it so I assume they were specialists. Certainly the two men who moved it into place were efficient and quite surprised that I wanted to keep the very large box it came in, so that it was available to return it after the loan period was over. The men who collected were polite and also very efficient.
Overall a very nice, extremely well finished product. However SMEG items are not cheap so be prepared for the next bit. The best price I could find was £1139.99 but that does include free delivery and with something that size and weight delivery would normally be expensive.
https://www.fires-cookers.co.uk/product/0/2740/Smeg_FAB32_50_s_Retro_Style_Fridge_Freezer.html