Four Camera Security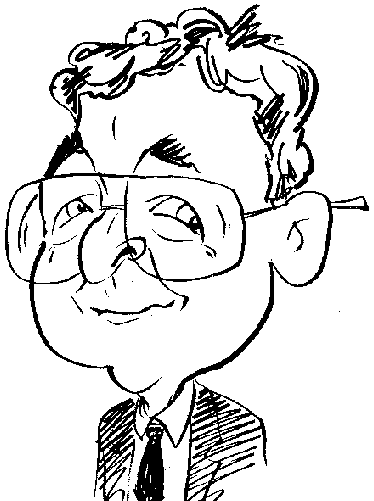 Review controls
The use of security cameras, of various types, shapes and sizes, is a current hot topic of late. I have checked out a number of these devices for use in either the home or in-car. Generally these devices require little disruption to the location where they will be positioned and can be set up within around five to ten minutes. However this next offering is a different proposition to say the least.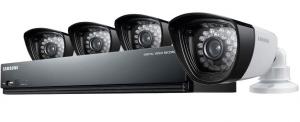 click image to enlarge
The product in question is the HD Video Security System which has been developed by Samsung Techwin. This company forms part of the Samsung Group and was set up in 1977 to cover aspects of consumer, professional and industrial security. This particular product comes with the promise of providing a 4-camera All-in-One security solution.
Both in the size of the product box and the array of content it contains clearly mark this product down as one that expects to be taken seriously. This is not a product you should expect to get up and running with access to all its features within a few minutes. Just consider the contents making up this product. Opening the box reveals a veritable collection of goodies.
There is a DVR (Digital Video Recorder) unit, four SDC-8440 BC cameras, a remote control with two AAA batteries, a tethered mouse, two-piece power adapter lead, 4 lengths of BNC camera cable that each measure a very healthy 60 feet in length, a power splitter, Ethernet cable, HDMI cable, Quick Guide booklet, Software CD and a selection of screws and rawl plugs for wall-mounting cameras. You are obviously going to need a certain amount of clear space and some forward planning when setting up this equipment. The Quick Guide does give some pointers as to how best to proceed but does tend to be over-reliant on illustrations rather then text instructions.
Central to this system is the DVR with contains a 1TB hard drive on to which content from the four cameras can be recorded and replayed as necessary. The DVR has an array of connection options on the rear of the box plus a USB port on the front for the important attachment of the mouse unit which comes into its own when navigating menus and various input tasks. The front of the box also features LEDs for Record, Network and Power.
The four cameras are reasonable small, sturdily built and capable of delivering 720p resolution. They feature a protective hood and are rated at IP66 level for being waterproof so they can be used outside. Each camera comes attached to an adjustable bracket for mounting in various locations and will need to be connected to the DVR, via one of the supplied leads, with access to its own direct feed channel. In this way all four cameras can deliver its own content simultaneously for recording.
Some thought will be required when positioning the four cameras to cover the areas that require such a facility. It is not just the actual sites for the cameras that is important but also the link between the cameras and the DVR unit. As each camera requires a cable link, this has to be taken into consideration. How are the cables to be positioned so that they do not interfere with everyday activity? Will holes in walls need to be drilled or floorboards raised to facility the linking cables?
This content will be displayed on a monitor in the default 4-way view. At this point you may wonder where the monitor has come from as no mention was made of it during the list of content. This is because you need to provide this important piece of equipment. The monitor will need to be connected to the DVR either via HDMI (supplied) or D-sub (not supplied) connection. Among the other connections available are those involving networking and a four-way audio splitter to link the cameras and also the power supply.
Any use of the mouse brings up a small menu at the bottom of the screen allowing you to switch between various viewing options that include the default 4-way, single and stacked views. This menu also contains audio, zoom, play and record modes amongst others. A right mouse click brings up a second menu that contains a picture-in-picture view, audio off, freeze, search, backup and main menu options to mention just some.
Adding this security system to a local network proved to be relatively simple, almost WPS-like, and was quickly achieved. However setting up a Samsung iPolis account for remote access was another matter entirely. This task has to be carried out from a computer and involves logging on to the appropriate URL to create this free account. As part of the process you are presented with a screen asking for items that include an ID and password.
Unfortunately I was unable to enter my chosen ID into this panel until I has pressed ID Check button which seems a simple enough task except that the dialogue box which was meant to appear didn't. It was there but for some reason it was presented behind the current website screen where it was invisible to me. It was not until I minimised my browser that I was able to enter the proposed ID to see if it was acceptable. It was and I was then able to add the additional information required and complete the account set up process.
You then need to register your device as part of your account. You can give the device a name and select from various types of use which it is meant to be put. Next you need to select the model number from a fairly lengthy list. Carefully scanning this list several times, I was disappointed to discover that my model (SDH-B3040) was nowhere to be found. I was forced to enter an incorrect model number before I could complete the registration procedure. Set up and registration with this product could hardly qualify for ease-of-use and definitely need looking into by the developers. A downloadable app for either iOS or Android devices is available for remote access to this system.
In other respects this HD Video Security System performance was reasonable. However I do feel that this product is far more suitable for a business user. For a home security system it is definitely over-kill and the set up could well cause a degree of frustration that would not bode well and is surprising for a company such as Samsung. The four camera system, as reviewed is priced at £409.99 while a two camera version comes with a £349.99 price tag.