A Phone for Better Listening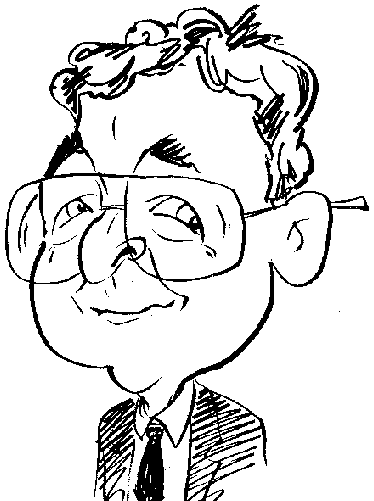 Review controls
Many mobile phones tend to spread their net wide with regards to their functionality but this next handset is aimed mainly at the "hard of hearing".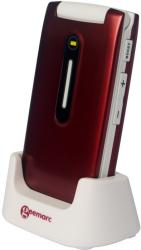 click image to enlarge
The CL8450 is a GSM telephone with voice amplification from the South African company of Geemarc. This product is being targeted primarily at those with a hearing impediment but it could also be of interest to the elderly members of society. The phone is of the clamshell variety and is available in a limited choice of colour schemes. You can opt for either Black & Silver or, as in the case of my review sample, Red & White.
Along with the CL8450 two-colour handset, the kit arrives with a cradle for desktop charging, mains power adapter which can link to the cradle or direct to the handset, rechargeable 3.7v 900 mAh Li-ION battery and a User Guide that could definitely benefit for some editing to remove various spelling and grammatical mistakes.
In its closed state, this handset has dimensions of 105 x 54 x 19mm (H x W x D). Arranged on the right side of the handset are buttons to activate the Boost feature, which can be used to increase the incoming volume level, and more standard volume level controls. The left side of the handset houses a 3.5mm jack socket for adding a headset, which you will need to provide as one is not included, and a micro USB port for charging purposes. A pair of contact strips is located at the bottom of the unit for when the handset is mounted on the cradle for charging purposes.
An easily removable back cover gives you access to a compartment that holds the SIM and rechargeable battery. There is no option to add a memory card for adding memory nor is there a camera feature. With regards to memory I could find no reference to the amount that comes with the camera but as you can not add any extra features, I should imagine that the figure would be fairly low.
The back of the handset also features an SOS slider button. This predominately displayed button can be set up to respond to activation by calling up to five specified numbers using a default message or one recorded by the user. It is also possible to set this feature up to contact a call centre with an appropriate message requesting assistance.
Opening the clamshell reveals a large key style keypad. Positioned on top of the 3 x 4 alphanumeric keys are three additional keys labelled M1, M2 and M3. These three keys can be assigned to act as speed dial buttons while the M1 and M3 keys can double as soft keys for certain menu options. A fairly standard arrangement, consisting of a navigation wheel surrounded by two soft keys plus Call and End options, complete the layout of the lower section of the handset. The top half of the handset features a 37 x 50mm LCD screen capable of displaying 7 lines of text using 10mm characters.
While not instantaneous when switching on, this handset is quicker than some I have used. This process is completed within 10 seconds as you arrive at a Home screen showing the current date and time in a user-selected format. There are also various icons for signal strength, vibrate setting and whether the Boost function is activated amongst others. You can customise the look and performance of the handset based on four editable profiles categorised as General, Meeting, Outdoor and Indoor. You can select the default settings or make adjustments to features such as tone settings, volume level, alert type, ring tone and answer mode.
This handset has a built in phonebook that can hold 500 entries. Up to 20 outgoing and incoming call numbers can be stored and there is also Bluetooth connectivity for linking the handset to a headset. Other than these items the Geemarc CL8450 offers little else with regards to additional functions apart from the Boost function and support for M4/T4 hearing aid compatibility.
In appearance and functionality this handset reminds me of the various models released by Doro some two or three years ago. Doro has since moved on with regards to the feature set it offers. The Geemarc CL8450 has a rated standby time of 200 hours with 3.5 hours of talk time. Currently this handset is available from Amazon.co.uk priced at £79.99.
http://geemarc.com/?option=com_virtuemart&view=productdetails&virtuemart_product_id=147