Jewel Quest Mystery Episode 4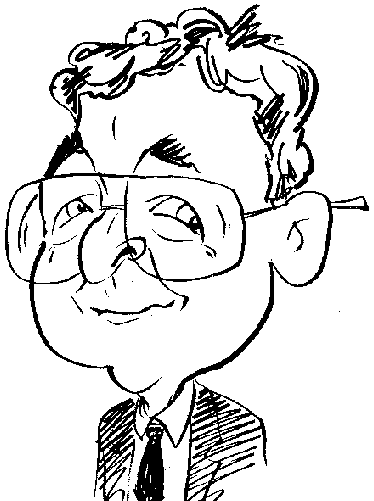 Review controls
Legend has it that once upon a time, Gods walked upon the earth as they dwelled with ordinary mortals. When the time came for these beings to return to the sky, they left behind nine mysterious jewel boards through which they were able to communicate with those they left behind.
Buy Now!
Avanquest Jewel Quest Mystery Oracle of Ur
Direct from Avanquest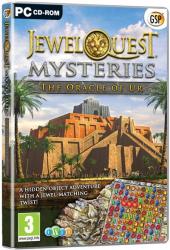 click image to enlarge
Over time the many wars fought resulted in all but one of these jewel boards being destroyed. The location of the one remaining board, known as the Oracle of Ur, was lost until a clue was discovered by a determined archaeologist. This clue was hoped to reveal the location of the last board and uncover the truth behind this 4,000 year old story. This is the background to iWin's fourth instalment of the award winning Jewel Quest Mysteries series.
Jewel Quest Mysteries Oracle of Ur is a game which combines Hidden Object game play with puzzle solving and match-3 Jewel Board action. Now available as part of Avanquest's GSP game catalogue, this title comes in Collector's Edition format. Along with the main game, you get a Strategy Guide which becomes available from the main menu screen after you have made minimal progress in the game plus the opportunity to retry puzzles and jewel boards once the main game was completed plus access various wallpapers.
The game has just one level of difficulty that is reasonably challenging although experienced players might feel short-changed somewhat. Rather than allow you total freedom of movement, you are required to follow a set path in this linear game as you collect listed items, jewels and coins, tackle puzzles that do have a Skip option, and complete different jewel board by creating matches of three or more similarly coloured jewels. From time to time your role in the game will change as you switch between Rupert Pack, the discoverer of the original clue, and his two associates Emma and Sebastian.
At each stage of the game you are shown the next location with a head shot of the character you will take on. This character will provide spoken background information relating to the location before you actually enter the scene. In most cases you will need to search the scene for items to add to your inventory which is concealed at the bottom of the screen until you click on that area. There could also be jewels which can be used to purchase power-up items that can be used when tackling jewel boards; coins with groups of three giving you an additional hint; plus broken pieces of jewel boards which you will need to make up the boards that you need to complete. While you will be given no help with locating jewels and coins, other than your own keen eyesight, your mouse cursor will change to a grasping hand when hovering over other items and pieces of jewel board.
In some cases a particular location will be visited by different members of the team. When this happens the list of Hidden Objects will change as will the positioning of some but not all the jewels, coins and jewel board pieces.
Puzzles will need to be solved at various points during the game. These puzzles vary in their style and complexity. While some puzzles can be solved by a trial and error process of placing items in different place, other require more thought as you create a path across a board, release a trapped key, spot the differences between two pictures and arrange shapes to fit inside a template. A Skip option can be selected but this does deprive you of the jewels that are awarded for a successful completion.
With this being a Jewel Quest game, there are different jewel boards which will need to be completed. This is achieved by switching two adjacent jewels so as to create groups of three or more similarly coloured jewels which are then removed and the underlying area is turned to gold in colour with any jewels above moving downwards. As well as the basic boards, there are grids with holes and jagged edges which add to the difficulty of making matches plus boards that require you to guide fire into special holders and have regular sandstorm attacks that result in some jewels becoming locked so that they need to be included twice in a match before they disappear. A board will need to be turned completely gold within a specific time limit and you are not allowed to progress until the board is completed.
It is for these latter types of boards that you might need to stock up on the power-ups that can be purchased with jewels. There are power-up to give you extra time, swap the position of two jewels, remove all the jewels of a certain type, and remove a single jewel. The price of these power-ups will depend upon the effect they produce. Power-ups need to be purchased before tackling a board.
Within the restrictions of a linear game play, Oracle of Ur should appeal to fans of both the match-3 and Hidden Object genre. The story line borrows from other titles but that is not a bad thing and you do get actual spoken dialogue and some appropriate sound effects. As mentioned earlier, once the main game has been completed you can return to specific jewel boards and puzzles.
With a price tag of £10.20, Jewel Quest Mysteries Oracle of Ur requires a 1.6GHz processor with1024MB of RAM and 244MB of hard disk space running Windows XP and later.
http://www.avanquest.com/UK/software/jewel-quest-mysteries-the-oracle-of-ur-167144