The Clockwork Man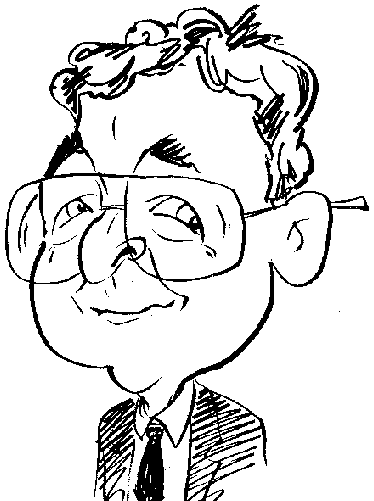 Starting in Victorian London of 1889, The Clockwork Man is a hidden object game which has been developed by Total Eclipse and is published by GameHouse.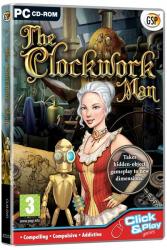 click image to enlarge
As is becoming increasingly standard with games of this genre, The Clockwork Man has a storyline of sorts and has a number of mini-games which take the form of puzzles that need to be solved in order to make progress. In some cases the mini-games rely on finding certain objects so that the task can be completed.
You are cast in the role of Miranda Calomy, a young lady whose appearance and attitude is completely at odds with what you might expect from a Victorian lady. Not only does she seem more at home with late 20th century standards of behaviour but she wears the same outfit (more Western saloon style than what would be expected in Victorian London) throughout all the different adventures that include an airship trip involving a pirate attack and a crash; a hotel break in; scavenging shipwrecked items; plus exploring a Mayan temple. Not only does she wear the same dress but she never has a hair out of place and, apart from a minimal of facial expressions, always looks and acts the same whatever the situation.
Miranda's constant companion is Sprocket, a robot who communicates with beeps and squeaks. Sprocket also provides help when searching for objects although not all his features are available at the start of the game. This robot can display an outline of the object that is the subject of a search; highlight a particular area that holds an item; pinpoint a specific object; and identify all metallic objects. All these features require power and so Sprocket does need time to recuperate after being used. There is also a Hint button which can be used to help solve other types of puzzles.
On her travels to deliver important items and special crystals to her grandfather, Miranda meets up with and communicates with various characters who, like Miranda, are two dimensional figures which slide in and out of scenes. Apart from occasional facial twitches, all the characters lack animation – you do not even get any lip movement to go with their dialogue which appears in different colours at the bottom of the screen as well as being spoken. The combination of cut-out characters and uninspiring dialogue really encourages you to click on the Skip button to get back to the search and puzzle aspects of the game which, after all, is the main point of the game.
The Clockwork Man features three different types of hidden object scenarios. These are referred to as Static, Zoomable and Scrolling. With Static you get the fairly standard view of a scene containing the list of items that need to be identified. A Zoomable scene allows you to take a closer look at a pre-defined set area in which several of the items will be located. You can zoom in and out of this area either by using on-screen controls or the mouse wheel. As first it can be a little disconcerting as the screen refocuses to give a clear picture of the chosen area but you get use to it.
The final offering of Scrolling scene provides a panoramic view as you swing your focal point left or right to take in extra scenery. In this mode layers are used which have enabled the developers to position certain items so that they can only be seen from an angle – some people are really tricky. On-screen controls and the cursor keypad can be used to scroll around.
As mentioned earlier, Sprocket provides a range of help assistance. In the case of a zoomable scene, Sprocket automatically zooms in when necessary to identify an item. Sprocket also takes care of any scrolling that might be required to pinpoint an item.
From time to time Miranda will need to solve certain puzzles. Sometimes these involve getting machinery to work. On other occasions geometric codes will need to be solved while there are also puzzles involving escaping from a locked room and working with Mayan artefacts. Generally the solutions are logical but maybe not straightforward.
The Clockwork Man is the type of game that gradually creeps up on you and, despite the cardboard cut-out characters, keeps drawing you back for more. While the puzzles remain the same when replaying the game, the various hidden objects do tend to change although their positions do not. The various scenes are well drawn and you can always turn down the audio if that doesn't appeal. The game has one of the longest lists of credits that I have come across.
The Clockwork Man requires a 1.6GHz processor with 512MB of RAM, 94MB of hard disk space and support for DirectX 7.0. It runs on Windows 2000 and later. You can download a 60 minute trial version before registering the product at a cost of $19.99.