FineReader 9 Professional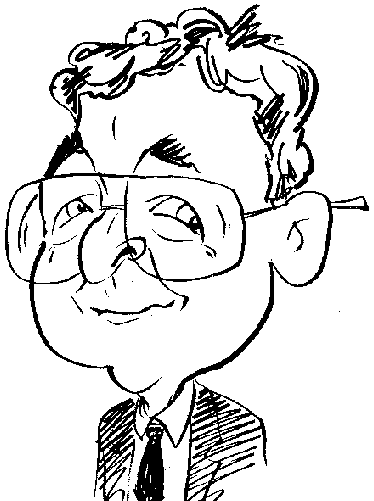 OmniPage is not the only OCR package available. ABBYY has its own product ready to challenge for the role of optical character recognition solution.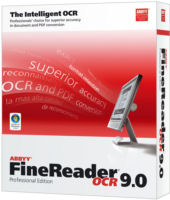 When taking delivery of a new scanner or multi-function device you will often find that some bonus software will be provided and this will include OCR (Optical Character Recognition) functionality. In many cases the OCR capability will be provided by a copy of FineReader Sprint. This is a basic edition of ABBYY's flagship FineReader product which currently stands at version 9 in its Professional guise.
Installing this latest version of the product is straightforward enough if a little on the slow side as various files are copied to your hard disk. When first run, the product will be in a "try before buying" mode. This will allow you to use the product for 14 days or work with up to 50 documents before needing to part with any of your cash. If you have already bought the full retail product then you will be supplied with a 24-character serial number that will allow you to activate the software with a choice of Internet, email, phone or fax route that removes the previously mentioned restrictions on the use of the software.
At the heart of this latest version of FineReader is ABBYY's new recognition technology which goes under the name of Adaptive Document Recognition Technology (ADRT). This rather mouthful of a title provides FineReader with the capability to carry out a pre-check of the entire document so that it understands the type of document due to be processed. The pre-checking will take into consideration headers/footers, body text, columns, tables and even page numbers.
According to ABBYY this new technology has been instrumental in improving the overall accuracy of FineReader by as much as 35% compared to the previous version of the software. With regards to standard text recognition, you will hear no arguments from me on that score. However I do have some concerns with regards to non-standard layouts and image recognition but more on this subject a little later.
ABBYY has put a lot of thought into the redesigned interface used by this product. The user's initial introduction to the product features a list of Quick Tasks that cover a range of activities. You can select to scan to Word, Excel, PDF or an image file. There are also options to convert a PDF or photo to Word. While useful, especially for those taking their first steps into the arena of OCR process, these tasks have been designed to do justice to documents with fairly straightforward layouts that can include columns and text with clearly defined graphical images.
When presented with documents that contain small graphic items within the body of the text, FineReader tends to get a little confused and replaces the graphic image with various symbols. Although FineReader was able to recognise and convert a document laid out in landscape mode (i.e. printed sideways on an A4 page) into editable text, part of the document was discarded when it was transferred to Word but not when Excel was the destination. Both these problems could be avoided by ignoring the Quick Tasks route and taking a more hands-on approach which defining areas, making adjustments to FineReader's analysis of the document or, in the case of the landscape mode scenario, switching to using an exact image rather than editable text transfer.
FineReader can create and convert PDF documents into Word format. It can also extract and create editable text from a screen grab. For those working with documents in different languages, FineReader supports 179 languages with automatic detection and provides spell checking facilities for over 30 of them. The product is certified for Microsoft Vista and supports Windows XP 64-bit.
While OmniPage 16 is still the popular choice among many, FineReader 9 will not disappoint with its accuracy and feature list. It has the decided advantage of being available at a much lower price point. I have seen FineReader Professional 9 being advertised for around £75 (a saving of over £200 on OmniPage 16). You will need a computer with a 1GHxz processor, 512MB RAM, 250MB of hard disk space, TWAIN or WIA-compliant scanner and Windows 2000 or later.