Nero 2019 Platinum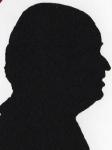 The next of the 2019 versions to cross my desk and again a product that gets used all year and not just while being reviewed. However I tend to use one feature the CD/DVD burning software at least once a week all year other features less frequently.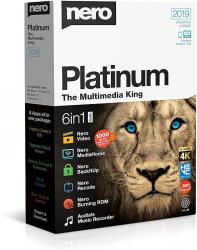 click image to enlarge
Nero is such a broad ranging product that few will ever be expect in all the modules and that is why Nero KnowHow Plus is so useful once it is turned it helps you to do what you want even if you are not really sure how to accomplish what you want to do. It sits on the right side of your Desktop and gives help and advice.
Nero is a suite of products in one there are six main products as well as extra 'Apps'.
However you have one start point 'Nero 2019' that it's on your Desktop open this to get access to all the programs within the Nero suite.
There are a vast number of video formats out there and Windows does not know how to deal with a lot of them but Nero does and best of all it can convert all those videos to a single format.
There are lots of Media Organisers out there and of course Nero has one but it is clever enough to know when it finds two identical files even if they have different names.
So it can show you all your files that are the same – or very similar – and because Nero works over all your devices it can store everything in a single resource so clearing lots of space on items where space is scarce and therefore other devices can work more efficiently if they are not 90% full.
If you have an earlier version of Nero then you can probably upgrade to the latest version for a reduced price.
Nero have in the past allowed you to search the Internet for music of your choice and to stream it, the original package had some limitations so last year they introduced Audials One which works both more efficiently and quicker and this is now part of the suite rather than an add on.
If you really only need single parts of the package then they can be purchased singly but a couple of units are probably the price of the whole suite.
However you don't need to take my word you can get a limited time trial package from the link at the end.
I have always loved printed manuals but these are scarce nowadays and unless you know what you are looking for an index probably is not that helpful but being able to key in phases into Know How Plus will probably solve the problems and best of all it sits to the side of the screen so you are able to work in the main window while getting the information you require.
So if like me you use one module all the time and others just once in a while you can still do everything you need in Nero 2019 with Know How Plus helping out.
Nero 2019 Platinum is available from the link below for only £64.95 or £59.99 from Amazon.
http://www.nero.com/eng/products/upgrade-center.php?vlang=ua&country=gb&currency=gbp&