Corel PaintShop Pro 2019 Ultimate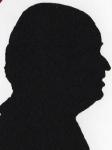 A product I have used since its very early days when it was 'shareware' it was purchased a good while ago by Corel who do what they do to improve and enhance its features, then they add lots of extras so this basic product is now anything but basic.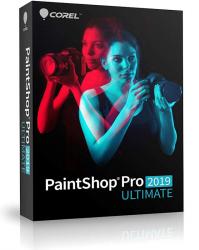 click image to enlarge
Like most products this has a lot of extra features so while the 442MB of download is not large this then swells and while the initial install took around 16minutes you may still find that some features need extra time.
These days most packages have lots of tutorials and I suggest you give yourself time to watch them just to see exactly what some of the effects can do.
The most important thing to remember is always work with a copy of your image as the back/undo feature should always work until you are 100% happy keep using a copy.
The most likely starting point is a .JPG or RAW image. While a lot of decent digital cameras come with some quite acceptable manipulation software this quite often stops with adjusting colour, brightness and saturation if you want to go further then a package like PaintShop Pro is what you need.
Even then there is more that you can download, like Creative Content and new features here include lot of different brushes, colour palettes, picture tubes and lots more gradients and patterns.
Even if like me you are using a Windows 7 PC that is getting on the performance is better than in previous versions with near instant automatic photo fixes, and according to Corel over 50 fixes based on user feedback.
If however you use a Tablet there are updated features that mean using a stylus is simple and yes I did try this on a very recent Tablet in for review and it's almost like painting with a brush – except your results can be reversed - there are also improved 4K features.
If you have 360º images be amazed not only with them but improve what this technology has given, so Planet like images can be created and if you try Magic Fill well its rather good.
But for sheer WOW try the ad on called Pic-to-Painting and while this ad on is large anyone wanting to impress should see their photos become paintings, very impressive. You can even choose which artist work you wish your image to take after using AI.
However do not take my word for all this try it for yourself as there is a limited time trial available on the Corel site – link at the end.
So the shareware product of around twenty years ago that did only a very small percentage of what that extremely full featured package does and basically it just shares the same name of PaintShop Pro, add the Corel name at the start and Ultimate at the end.
If the step by step Tutorials cannot help then there is also a very full featured User Guide available.
At the time of publication Corel PaintShop Pro 2019 Ultimate is available from Amazon for £67.39.